Island is the country with awesome nature. Although the climate is quite cold the landscapes look beautiful all year long. Country houses usually are quite isolated and peaceful in there. Hof is one of such houses situated in the Skakafjördur fjord, less than 100km from the Arctic Circle.
Externally the house rises from the tufted site as a series of sheer cedar and concrete walls that will weather according to the vagaries of the elements. The displaced grass of the field is reinstated on the roof and the surrounding meadow is cut and folded in earthworks of turf and stone that open ways to the entrance and terrace. Most internal walls are of raw or painted concrete and the ceilings, doors and other carpentry are predominately of oiled sawn oak with steel details; a rustic palette offset by smooth painted planes. The house is highly insulated and thermally stable due to the massive concrete walls, stone floors and balanced fenestration. Geothermal water is used for the floor heating and radiators as well as for all domestic use. Electricity use is minimized by design and the little that is required is sourced from hydroelectric and geothermal sources. Hof country house is the work of Studio Granda.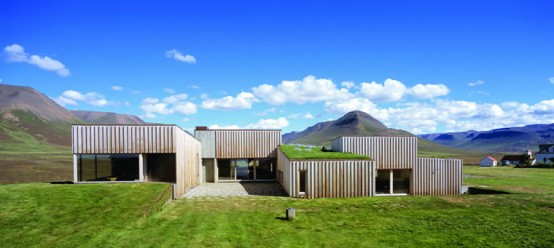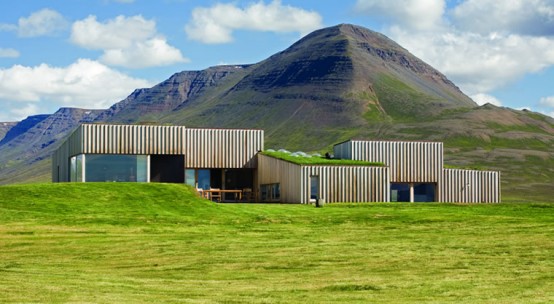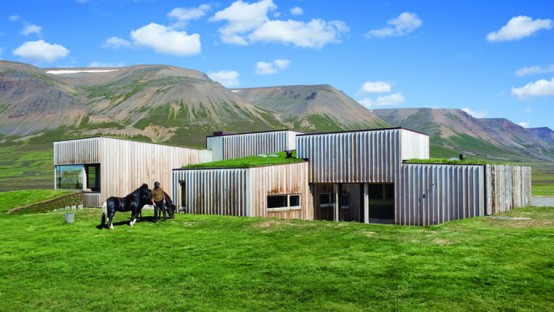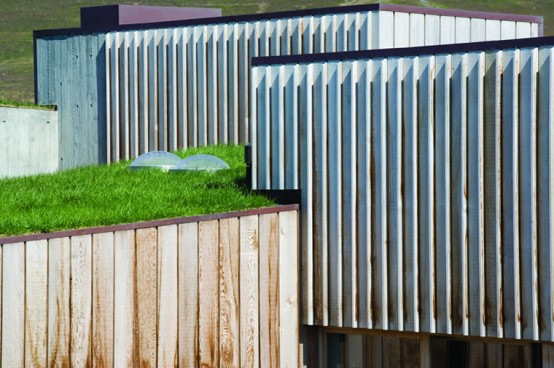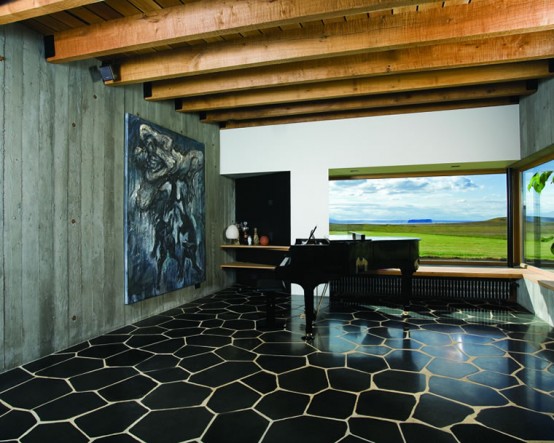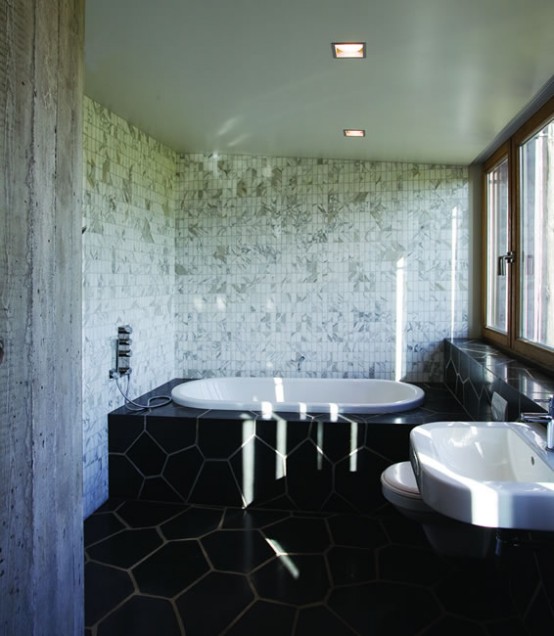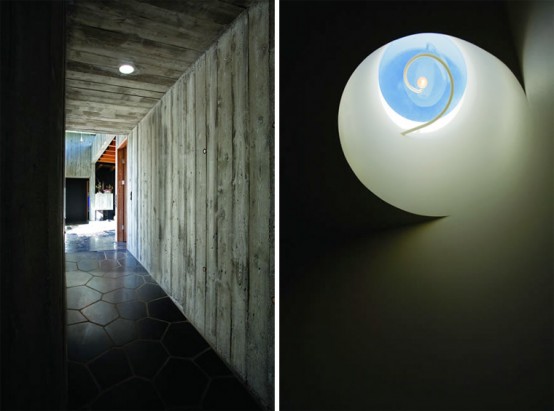 Found at */
Old Comments
hZ! Says:
November 9th, 2009 at 4:35 am

what purpose is served by those narrowly spaced vertical fins on the outside?
i would like to see many more pictures of this very interesting house, both interior and exterior

Zaltaire Says:
March 24th, 2010 at 4:05 pm

Nicest country house ive ever seen.
1 Trackbacks For This Post
Hof House by Studio Granda | CoolBoom Says:
March 24th, 2009 at 12:00 pm

[...] Via DigsDigs [...]