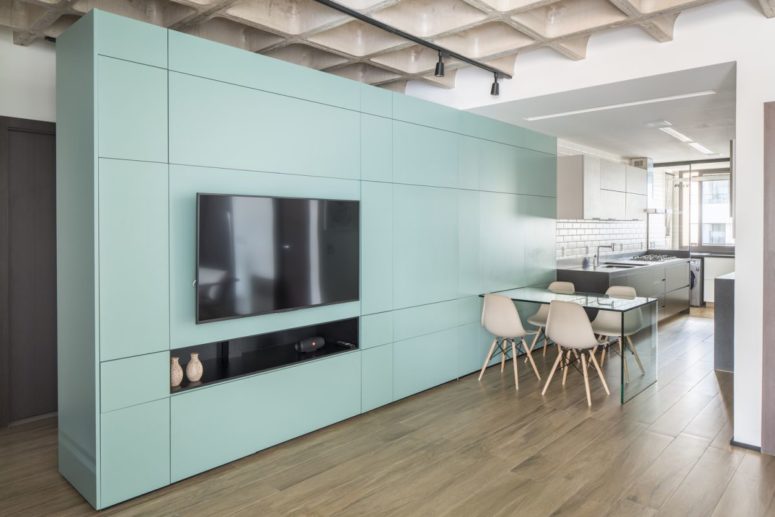 When renovating their apartment, every home owner wants to preserve the elements and features that they enjoyed in the past but most importantly to change those which they didn't. For this apartment in Brazil the renovation was meant to make it better-suited for family living and more functional overall, and the project was conducted by studio CoDA arquitetos.
The apartment has a total surface of 104 square meters which the architects immediately decided to divide into two main sections. They created a social area which contains the living room, kitchen and dining area and an intimate area which is comprised of the master suite, a baby room and an office which can occasionally turn into a guest room.
Originally, the living room has an L-shaped floor plan which didn't really follow the guidelines of the new design. The owners wanted an open kitchen layout as well as a large balcony. The architects thus made the necessary transformations in order to create a rectangular social space by reducing the size of one of the bedrooms. They also integrated all the social areas into a linear and continuous space and created a multifunctional piece of furniture to connect them all visually. The cabinet serves as a base for the dining table, a support for the TV wall mount and entertainment unit in the living room and as a wardrobe for the hallway.