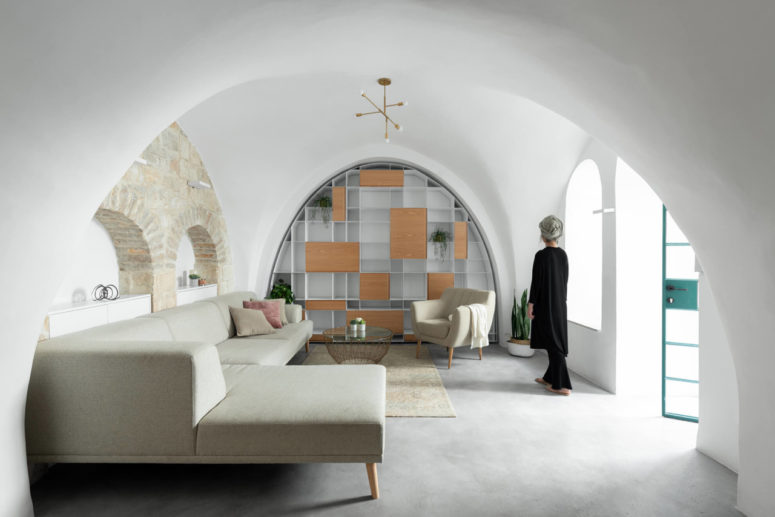 The grounds of the Old City of Jerusalem can be tricky for contemporary architects. For one, the foundation of the Old City is made up of ruins, vaults, and rubble that can date up to a thousand years of age. Houses also sometimes span multiple street levels and are built over layers of precious archaeology.
Architect Shlomit Mamon Zaresky was tasked with restoring a single family vacation home in the Old City that takes up two different street levels and is approximately 400 years old. The original building had some striking peculiarities: the entrance to the building, for example, sinks slightly lower than the upper street level, with a set of stairs leading into an internal courtyard. From there, the back of the building rises over a story high and reveals the building's most prominent feature: the famous Cardo, the main street between Damascus Gate and Zion Gate, which existed in the first centuries AD and which was discovered underneath the house in the 1970s. With a lowered courtyard, cross-vaulted ceilings, and sparse light, the architect's program evokes the feeling of being in a protected, intimate cave.
To give the house a modern interior, some of the walls were peeled and exposed while others were reinforced to create a contrasting architectural language. The resultant space is airy, calm and feels like a breath of fresh air in the Old City.