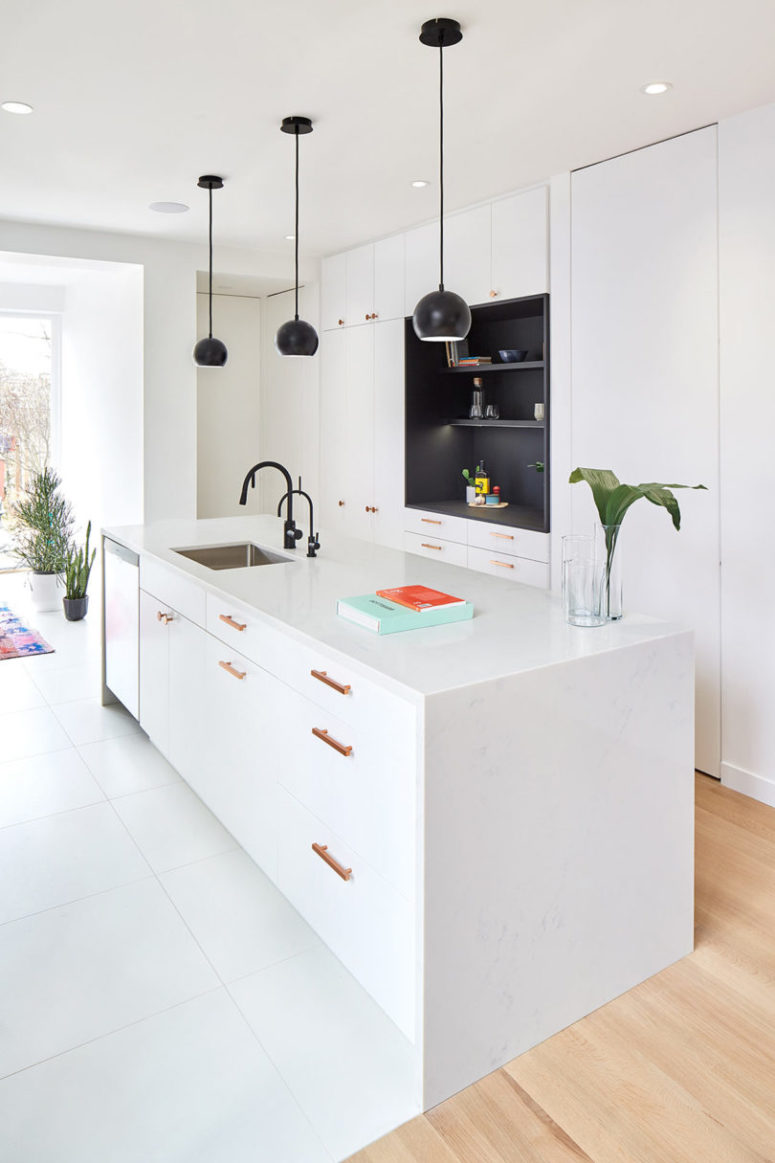 AAmp Studio was hired to do a full renovation and addition to a 100-year old townhouse in Toronto's West End neighborhood. The project scope included reimagining the entire interior into an open floor plan and adding a third floor onto the narrow structure.
The Sunnyside Townhouse now features spacious, light-filled rooms outfitted with light wood floors and white walls throughout much of the interior. In contrast, bold black accents were incorporated within the kitchen and the darkened staircase that spans all three floors. While much of the larger elements and surfaces in the townhouse are white or black, other colors and textures were incorporated, keeping the eye engaged as it scans each room – you will see bright pillows or bold artworks here and there.
The décor of the spaces is contemporary, you can see sleek lines and floating items, chic modern faucets and copper fixtures to add a timeless metallic touch. The restraint color palette is varied using various materials like stone, wood, tiles, plywood and various types of fabric. All the spaces are filled with natural light thanks to large windows and skylights.