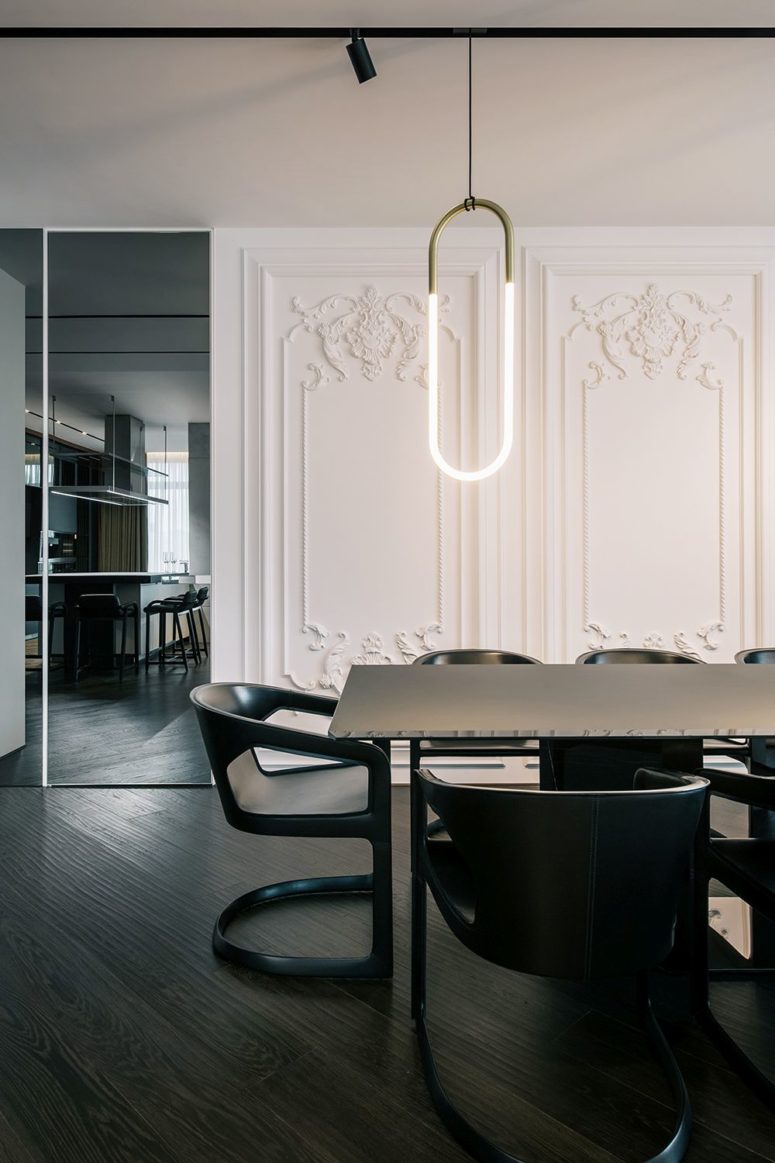 This apartment in Kiev, Ukraine, features luxurious furniture throughout the rooms, an elegant and relaxing color palette and chic decor elements in various spaces. This sophisticated dwelling features a seamless blend of luxury and utility which are balanced out expertly, let's take a closer look at it.
The base of the home is dark wooden floors, which ensure a seamless visual connection between the spaces. The color palette is rather dark, the finishes and colors were carefully selected and paired to create pleasant contrasts. The absence of bright accents makes the apartment more dramatic and to avoid gloomy looks the designers filled the home with natural light which enters through the floor-to-ceiling windows and makes it more airy.
The living area, dining room and the open kitchen form together the social zone and share an open floor plan. The kitchen features dark cabinetry and a two-tone island with a table/ bar extension. The master bedroom is bright, spacious, welcoming and sophisticated. Touches of gold brighten up the space, giving it a cheerful appearance without minimizing its sophisticated look. The second bedroom is spruced up with a rust wall and a bright yellow one to make it catchy. The moldings on the walls give an aristocratic feel to them all. Large mirrors and sleek finishes allow the bathroom to appear large and to look refined and elegant.