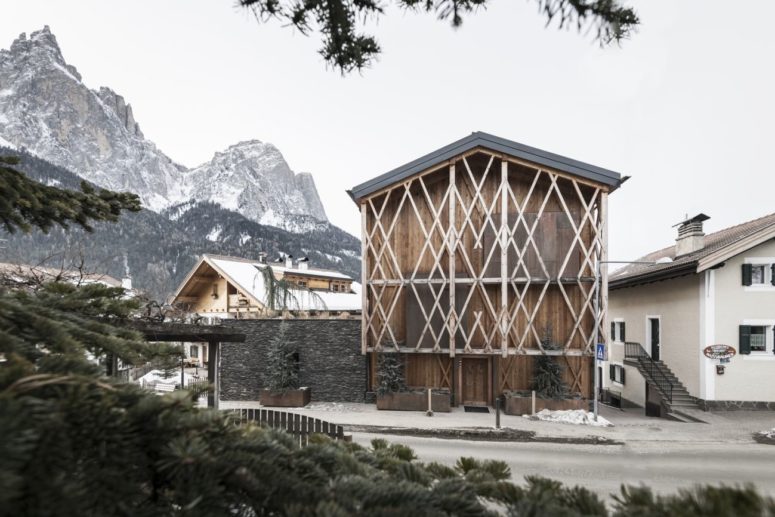 South Tyrol is one of the most beautiful and picturesque regions in Italy, and here, at the foot of the Sciliar mountain in Bolzano, South Tyrol stands proudly a beautiful cabin-like retreat. The new and improved structure was designed and built by studio noa* (network of architecture). The cabin takes full advantage of the amazing views, and as far as the overall design and architecture are concerned, this is a rather eclectic structure.
On the outside, the Messner House 9as features a strong traditional vibe with local influences. It's obvious however that the structure has a modern character and this is especially visible on the inside. The house offers 220 square meters of living space in total, it has two floors and a very original identity thanks to the old vs new contrast. This duality gives it a lot of character. The traditional shell hides a much more modern interior with everything a modern person may need. The interior design is eclectic, with traditional, rustic and modern elements seamlessly blended together.
The spaces are warm and welcoming and the colors muted and neutral. The warm wood and other natural colors are complemented by blue and turquoise accents. The social areas interact seamlessly with each other thanks to an open and quite flexible layout. Large, full-height windows open the interior spaces to the amazing views.