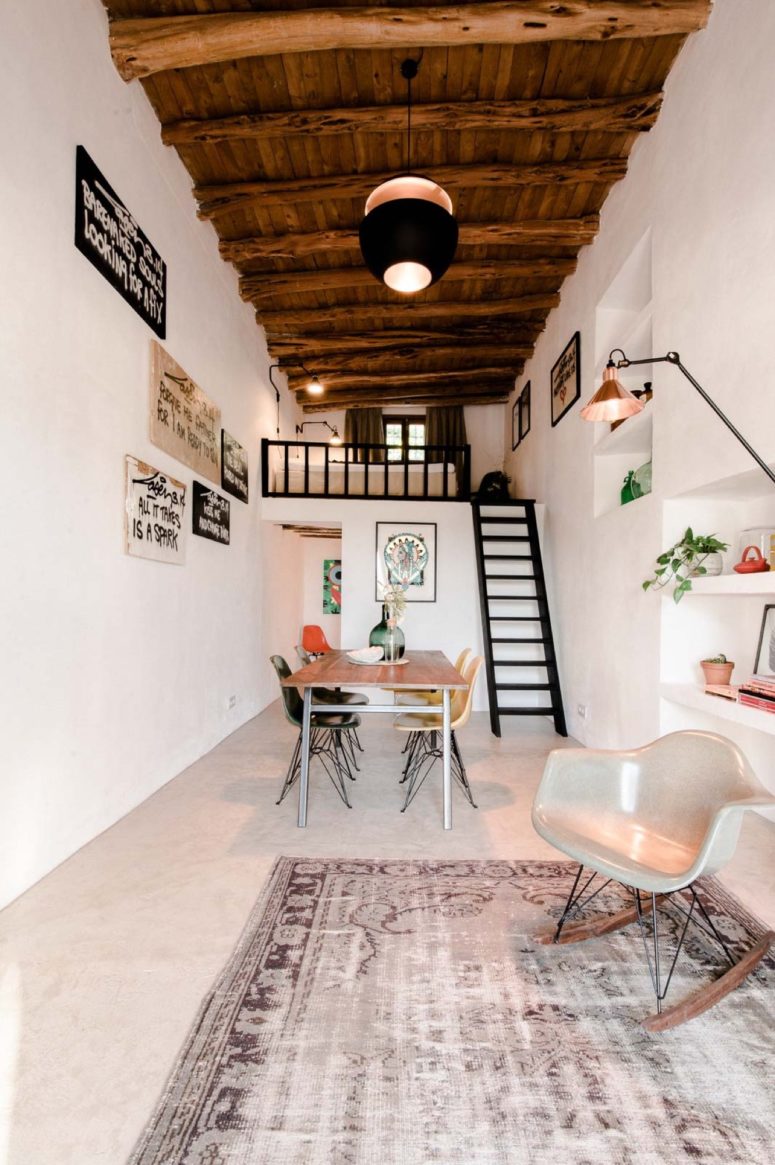 Dreaming of a holiday retreat or your personal piece of paradise? Take inspiration today from this tiny 45 square meter house on the island of Ibiza.
Love the contrast of the original architecture with the modern kitchen and streamlined mid century furniture — plus a stunning view of the surrounding countryside, too. Look at the original wooden ceiling preserved, it's gorgeous!
The house was divided into two levels to separate the private zones from the public ones. The first floor contains a kitchen a bathroom and a lounge. The kitchen features an original stone backsplash, wicker benches and an original rug made by local artisans. The furniture is modern and even minimalist, and it looks totally natural in such an eclectic space.
Above the entryway there's a cool display on the upper level, it shows off various souvenirs, decorations and pictures. A dining zone here can be opened to outdoors, there are large glass doors.
The bathroom mixes traditional masonry and concrete with warm wood touches. It looks unique, like the whole house – such eclectics!
The small upper level contains a small bedroom by the window, there's a large bed and a couple of lamps. Separating this private space was essential, so a tiny upper level was added, there's nothing unnecessary here and that's why the bedroom nook is so relaxing.
Outdoor there's a terrace with a dining zone and a hammock for relaxation. What a wonderful place to forget all your problems!