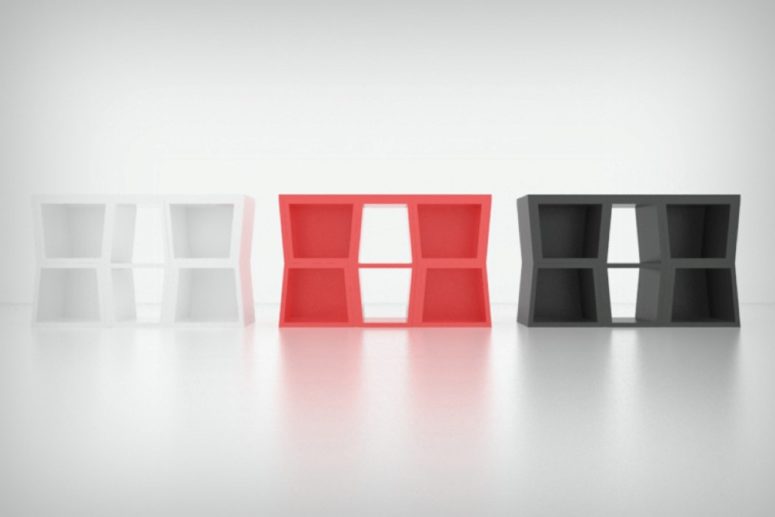 The functionality and practicality of the furniture is essential today, and more and more designers create cool pieces that have a lot of functions and can be easily assembled and disassembled to fit the modern way of life. But the furniture that we are sharing today is beyond special!
Watch this unsuspecting cabinet suddenly turn into a table and four chairs, while retaining its cabinet properties! The Ubik, conceptualized by My Design, and manufactured by Madrid based Nexa Interiores was born from a need to compress furniture to save space.
A clever piece of work, the Ubik wonderfully uses forms and negative spaces to tessellate two chairs. The table built around them binds the pairs of chairs together, making a rather neat bookshelf or cabinet. Until you need a table and chairs, all you do is pull the chairs out and flip them over and you can seat four people comfortably!
The furniture is made of melamina and there are three colors available: red, white and black to match a modern interior. Such a combo is a must for small spaces, it will save you a lot of nerves and will help to accommodate everything you need with comfort.