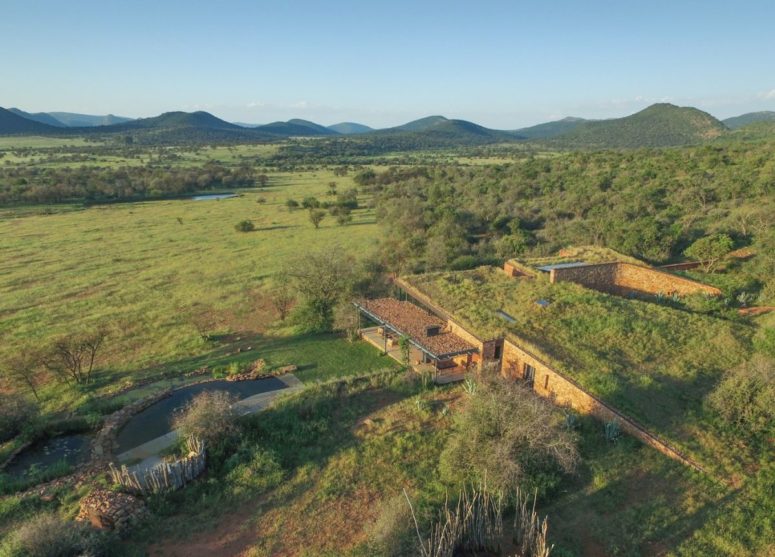 The main goal throughout this entire project was to create a house that blends into its surroundings and disappears into the beautiful landscape. The topography of the land made it pretty easy to achieve that. The house which was named Witklipfontein Eco Lodge is located in Vredefort, South Africa. It was designed and built by studio GLH Architects and it covers an area of 400 square meters.
The architects tried to incorporate the building into the existing landscape without having to terraform the land too much and managed to do so successfully. They gave the house stone and rammed earth walls and a green roof which helps to disguise it quite nicely. In a way, this fits the description of an underground home. The house features numerous large openings and offers some beautiful and expansive views of its surroundings.
The selection of raw materials used throughout the house and the overall design and aesthetic help the inhabitants reconnect to nature. At the same time, everything is interpreted in a modern way which makes this a really cool contemporary home. If the goal for the interior was to make this structure stand out as little as possible, the strategy for the interior design was a bit different. The spaces are very warm and welcoming with expansive open floor plans, large windows and lots of stylish decor accents.