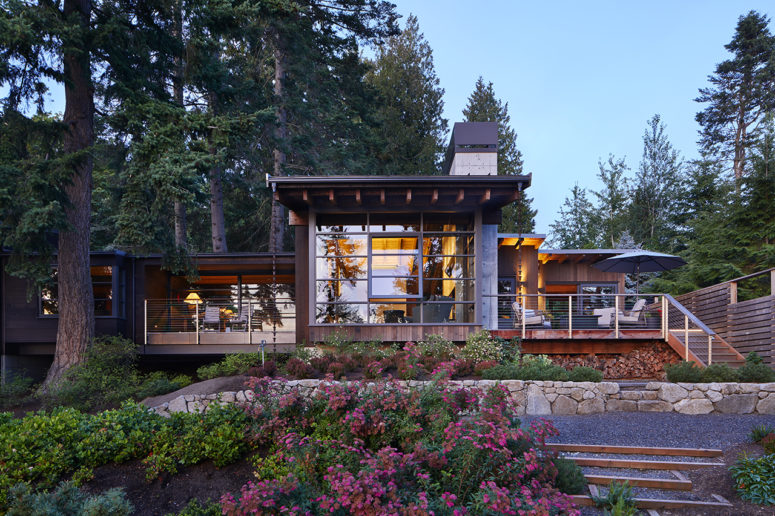 Studio Christopher Wright Architecture was enlisted to design Kayak Point House, a new home that celebrates the lush foliage the Pacific Northwest has to offer. The home's design is informed by several preserved large cedar trees on the plot and is inspired by the Swiss heritage of one of the owners.
Due to the desire to keep the large cedar trees intact, the central section of the structure was given two large steel beams that help suspend the entryway and study instead of a traditional foundation. This effect creates a bridge between the bedrooms and living areas.
The home was designed as a single-level space to further enhance its connection with nature. Along these lines, the interior plays with light in a such way that makes it feel as though you are connected with the outdoors at all times. Large windows and glazed walls frame amazing views of the coast.
Communal areas in the home include a European-inspired kitchen adjacent to an informal dining nook, a sitting area by the fireplace, a sunny space to relax while overlooking the landscape and an outdoor space ideal for viewing the sunset. Living quarters are at the opposite end of the space for added privacy.
There's a small terrace with a deck outdoors, it features an outdoor living room, and another outdoor space with a couple of loungers to enjoy fresh air. Take a look at this amazing home and get inspired!