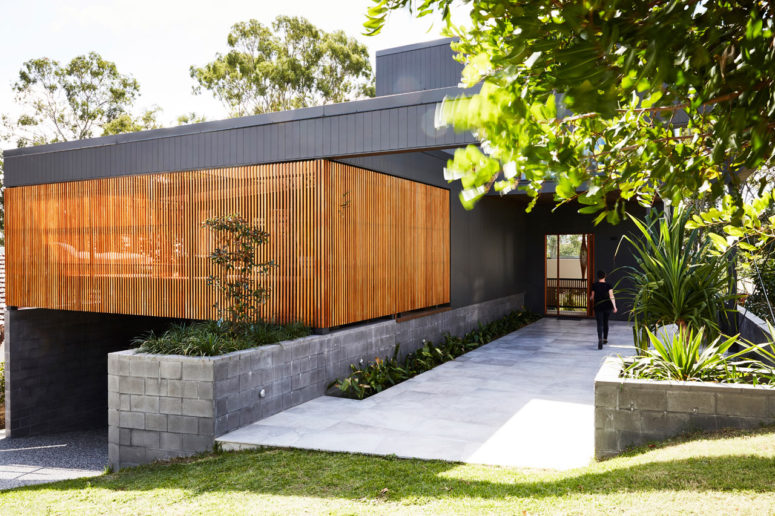 Australia features the climate that really inspires indoor-outdoor living, and it's not surprising that there many such homes there. Today we are featuring one of them, a contemporary dwelling in Brisbane with a peaceful feel and minimal decor.
Alexandra Buchanan Architecture designed the Coorparoo House for a family with growing children. Located in Brisbane, the home is situated on a sloped site surrounded by Eucalyptus trees with an elevated deck on the front enclosed with vertical wooden slats.
The home comprises stepped floor levels that surround a courtyard with sliding glass walls that connect the indoors with the outdoors. There are three separate bedroom zones giving each family member the right amount of privacy, the balance between separation and togetherness is very important for the owners. Horizontal windows frame views of the green surroundings while allowing daylight to fill the interior.
The color palette is white, grey and slate grey used in different proportions in every room: the master bedroom is darker and moodier for a relaxed feeling, the living room is airier and lighter to make it more inviting. As for materials, you may see concrete, plywood, wood, stone tiles and even fur.  Tiles are widely used not only in bathrooms to make the spaces cooler – tiles don't heat up that much. The furniture is laconic and contemporary, there's literally nothing unnecessary. Look at the photos to get inspired!