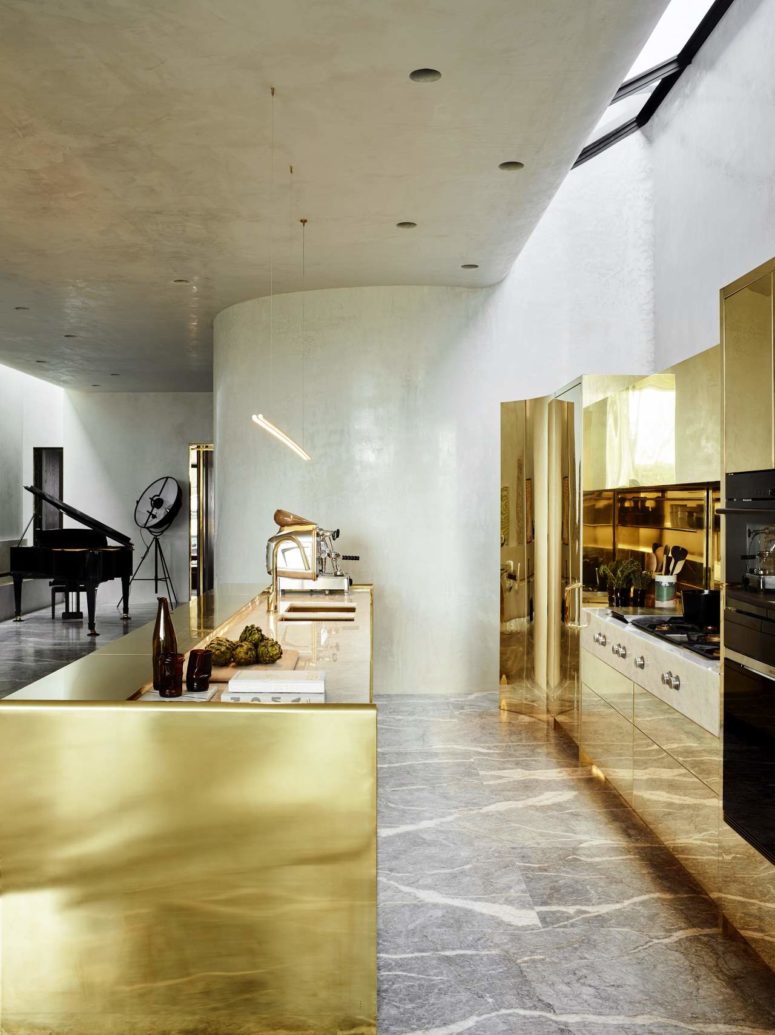 We haven't posted any luxurious homes on the blog for a long time and it's high time to enjoy pure luxury that was created by Rob Mills from Rob Mills Architecture & Interiors for himself and his family. Let's take a look on how he sees his dwelling!
This property used to be a cardboard factory on the edge of a tree-lined park in Melbourne but you'd never say that looking at this amazing home. The architect lived here for a long time, so he managed to take the full advantage of the structure's spatial characteristics in order to harness natural light, air, sounds and space and create an airy, light-filled and serene dwelling. To achieve the best acoustics, he used concrete slab, masonry walls, effective insulation and engineered glazing, while extensive glazing on the park-facing façade has maximized daylight penetration and provided solar heating.
As for decor, this is a work of art! The home looks like a whole masterpiece, each detail of which is in harmony with all the rest. Brass, marble, luxurious textural woods, quartz are used in exact proportions to create a luxurious, rich yet very tasteful look, and the spotted artworks add chic to the spaces.
Sustainability was an important consideration in the renovation of Armadale Residence. Natural cross-ventilation and passive methods of cooling and heating have been incorporated into the design, as well as low-e glass and organic and low-VOC paints and glues.