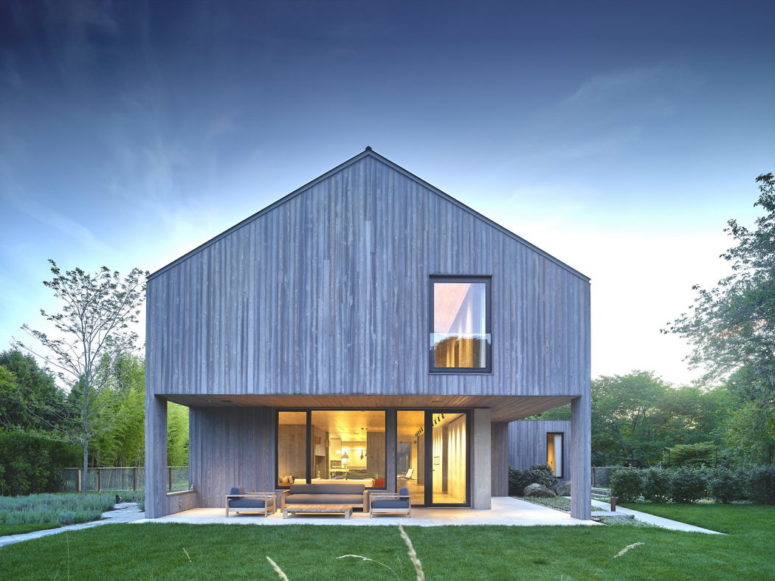 This house is a contemporary residence by MB Architecture, it's a maintenance-free house that would last for decades to come, which was the main requirement of the owners. Ready to see this beauty?
The architects decided on the side facade, the narrow end, be the street-front. By doing so, they were able to let the longer side of the house face south and direct sun, while maintaining a suitable distance to the neighbors. A sunken courtyard on the south side of the house and a generous light-well on the north break the flatness of the site and allow light to be filtered into the lower level, transforming a basement into a well-lit family room with a private outdoor space. Charred cypress, raw concrete and zinc were used for building for their ability to weather naturally over time.
The ground floor accommodates the living spaces and a guest bedroom. Plenty of lounge areas facing floor-to-ceiling windows make the space suitable for family interaction. The second level is more secluded and holds the remaining bedrooms. Inside you'll see an earthy color palette to merge with nature and the same concrete, zinc and wood as outside. There are some colorful touches here and there to spruce the spaces and make them bolder and more modern. Take a look at the pics of this beautiful home!