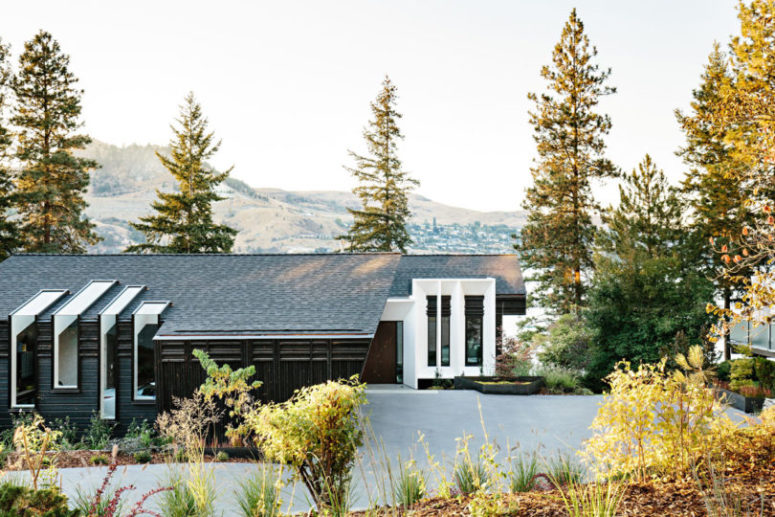 Nathan Buhler collaborated with his interior designer sister, Adrianne Bailie to create the Kalamalka Lake Home, located in British Columbia's Okanagan Valley, and the pair had to make the decision to either tear down the 1970's original house and start over or to renovate it. Buhler chose the later and worked to design the house in a sustainable and cost effective manor that preserved the lot's vegetation.
The contemporary exterior features contrasting colors and textures with charred cedar cladding and smooth white finishes that pay homage to its mid-century roots. An Ipe wood deck retracts to reveal a hidden hot tub. When it's not in use, the hot tub is covered and ready for outdoor dining. Right by the lake, a Beach Hut was built to host a casual seating area next to the water. The side facing the lake was opened up with tilt slide windows that dissolve the indoor/outdoor barrier.
The original house was divided up, dark, and wasn't designed to enjoy the lake and surrounding views. It was transformed to allow in as much natural light throughout the day through carved windows and skylights. The interior was made interesting with much wood including weathered, fur, velvet and even hammered metals. The views are framed with large windows and whole glazed walls, which makes the interiors more peaceful. Take a look and get inspired by the amazing home pics below!