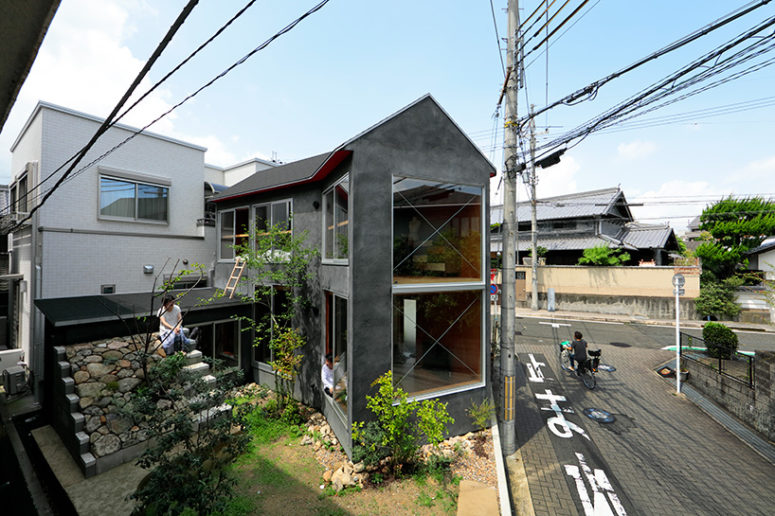 Japanese designers and architects continue surprising us with stylish and very functional and practical solutions. Today we are featuring one of such homes, it's located in Osaka, Japan, it's built by architecture studio SPACESPACE.
The house is built of timber (which is also widely used in the inner decor) and features a generously proportioned garden. Externally, the building is clad with a dark grey stucco that lends the building a distinct character. The foot is really small, on a small mountain range. The house is called Mushroom House, it has a Y-shaped floor plan, which has been configured in response to external views and sightlines.
The kitchen and dining space are located at the ground level, and a tatami room overlooks a secluded garden. A staircase leads to the home's upper level, which contains the sleeping quarters. The residents are able to exit the property by descending a ladder that provides access to the roof of the tatami room below.
The interiors are done with natural wood to give them a relaxing feel, and this is a popular idea in modern Japanese design. Large windows bring much light inside, though I don't know if the owners are satisfied with this level of privacy.
A fruit tree, and other herbs within the external space, provides the family with fresh produce that can be used in the adjacent kitchen.