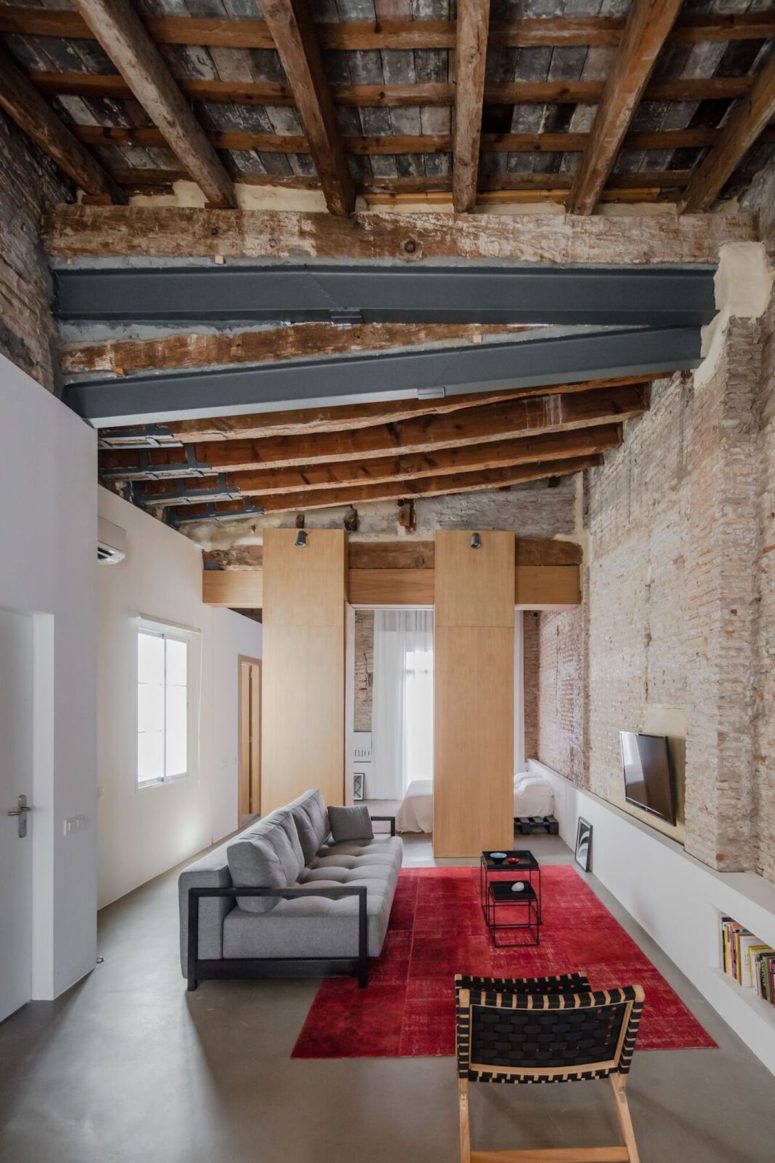 Preserving historical past of a home gives it character and makes it unique. This apartment in Valencia, Spain by Roberto di Donato Architecture is a great example of such a home with a personality, let's take a look at it.
The home dates back to the early 20th century, and the goal was not to transform the apartment making it suitable for modern living while preserving its original character as much as possible. That's why the apartment you can see now is a blend of old and new elements, which are emphasized as much as possible: exposed brick walls and the freshly uncovered and restored roof structure. As for new touches, only the essential ones were added and all the imperfections were highlighted. The connection between the old and new features is seamless, and the apartment got a modern look.
The open layout unites a living room and a kitchen, and bedroom, which can be separated from the rest of the space with sliding doors. They are made of wood and serve multiple purposes, for example, can be used as a wardrobe. The kitchen is done with wooden cabinets of a light shade and with a kitchen island that works as a dining space, too. The bathroom is small and cozy with the same exposed brick as everywhere, which gives a character to the spaces so much. Look at other spaces of this home below.