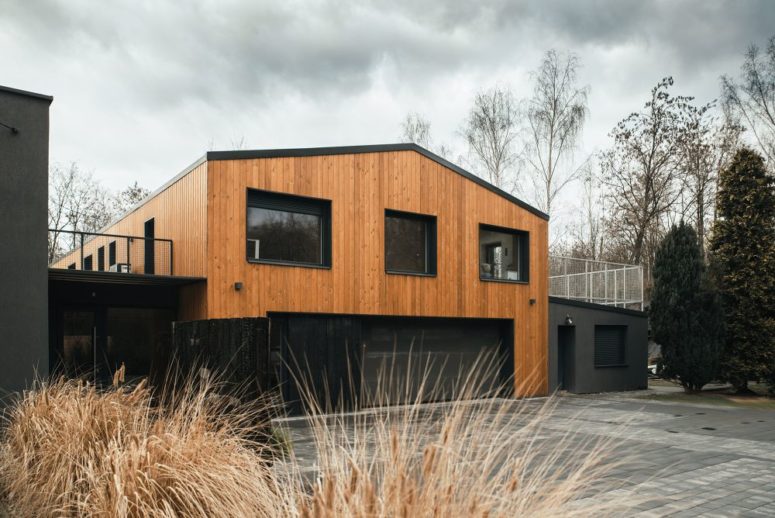 Slonsko Chalpa (which translates as Silesian House) is a very special project recently completed by architecture and design studio mode:lina. At first glimpse it may not look that different from other barn-like homes but the story behind it is unusual to say the least. A large portion of this project consisted of reconstructing an old building from the State Collective Farm that existed back in the 70's in this region of Poland.
The goal was to transform this old barn falling into ruin into a beautiful and modern single-family home. The owners and the architects agreed that the history of this place should be preserved and immortalized and an exact cross-section of the old building was incorporated into the living area in the form of a mezzanine space.
The complete house is thus a combination between old, preserved sections of the old building and a few newly constructed parts and these contrast with one another and bring out the beauty in the different materials and styles used throughout the house. The roof has been raised in order to accommodate additional living spaces on the first floor and the wood-clad facade is populated with large openings which bring lots of sunlight inside. For the interior, the designers chose a palette of materials which includes wood, dark polished granite, raw concrete and bricks in order to highlight the contrast between the old and the new surfaces but also to create a welcoming and harmonious ambiance.