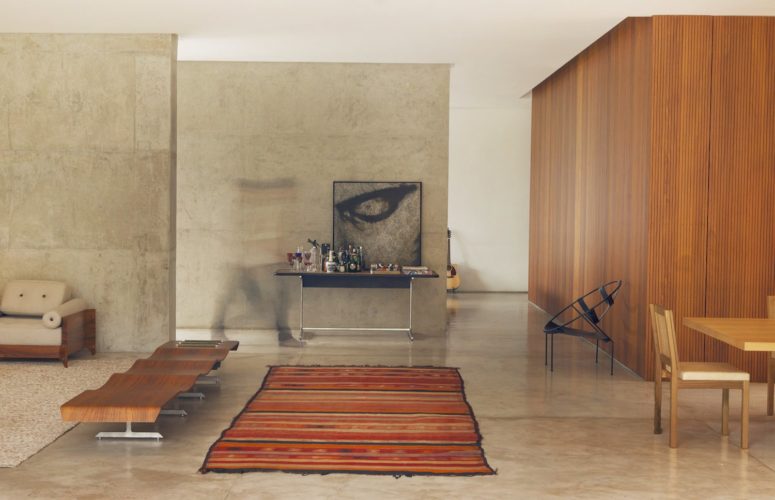 House Carrara is a family home by Studio Valéria Montijo, the design of which was inspired by the modernist tradition of the residence's location: Brasilia, Brazil.
Created for a family who loves wood, concrete and cement, the spacious house optimizes indoor-outdoor flow with floor-to-ceiling windows on the ground level, which connect the living areas to a large pool and balcony built from unvarnished wood.
The top storey combines an intimate home with a second large balcony which also serves as a solarium. The whole house features rough concrete walls and just one wood covered wall for a textural feel. The living room shows off a gorgeous artwork and modern neutral-colored furniture, a glass coffee table and a sculptural bench. A fluffy rug is used to soften the overall look, and rugs are actually used in many spaces for the same purpose. There's also a home bar by one of the walls.
The dining space strikes with a view of the jungle forest – it seems to be incorporated into the décor with a giant window. A wooden wall adds coziness and warmth, and a simple dining set doesn't distract attention from the view.
A common architectural language of slatted wood and sliding panels and concrete walls give the home a distinctly brutalist feel, whist creating a comfortable atmosphere.