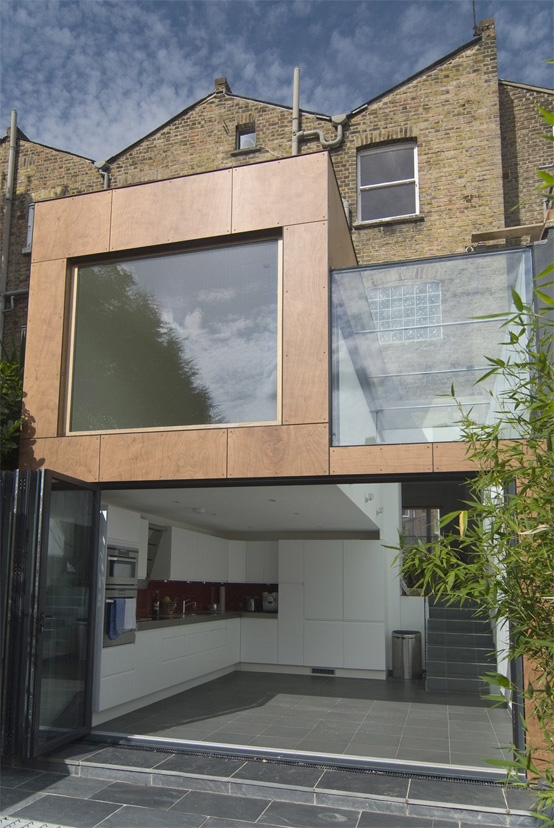 Crawford Partnership, a London based architecture firm, is responsible for adding modern extension to home in busy part of the city close to Camden Town. The extension includes an open kitchen and dining room with an extra bedroom and office above it. The roof of the extension is covered in sedum, which is very popular in Germany for green roofs. Such roof is not only makes positive impact to the ecology but also creates a great view from top store of the original house. Creating such extension in the garden covered with walls made it more enclosed and private. The walls also reduced noise from the busy city streets.
The extension is constructed from glass and Prodema Lignum, an architectural cladding material made from resin-bonded cellulose fiber, covered in a wood veneer and an acrylic finish. The Prodema panels are very durable and weather resistant, not to mention very modern in look and design.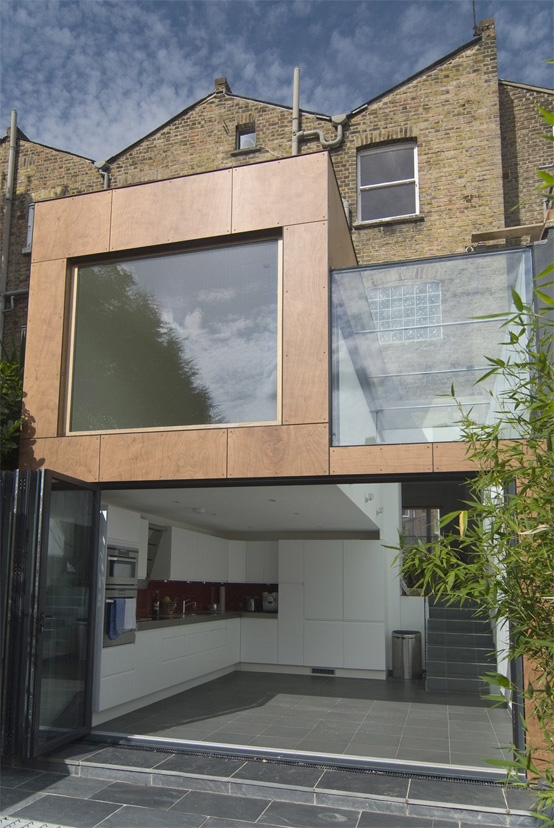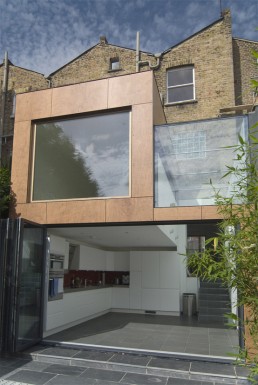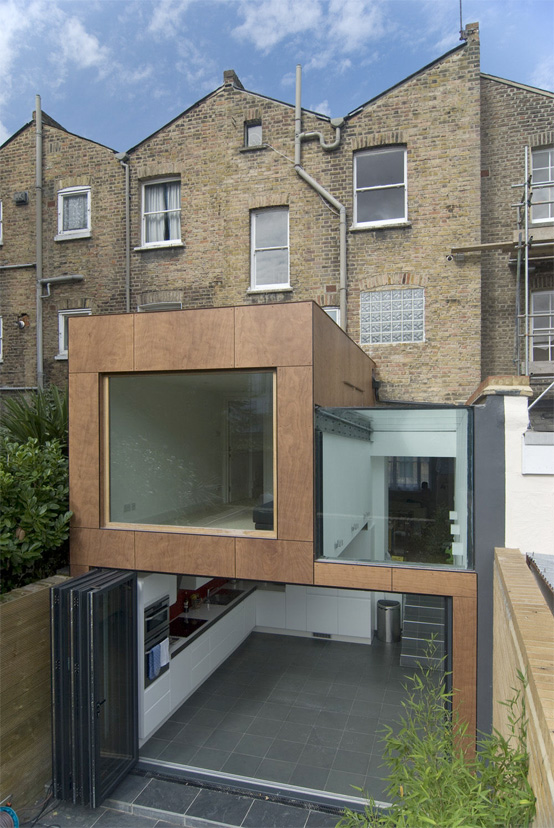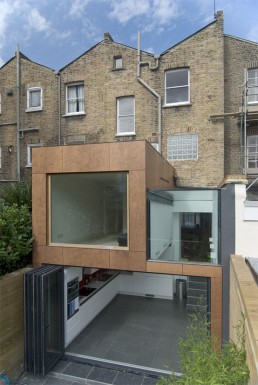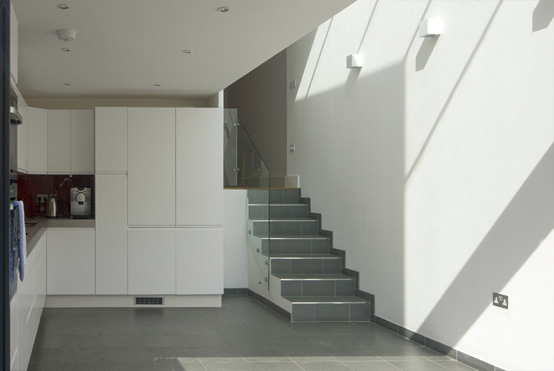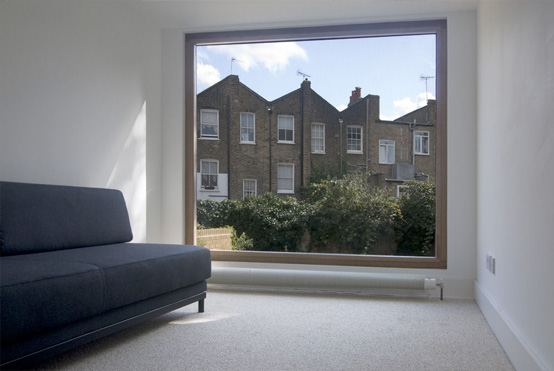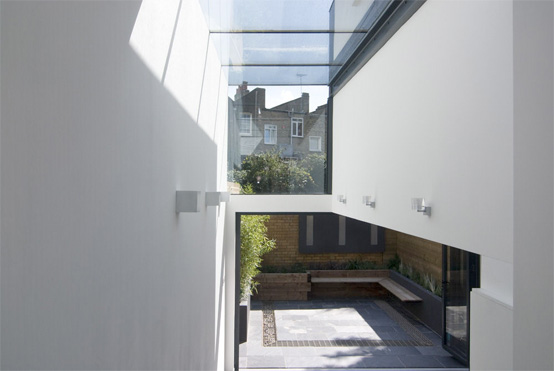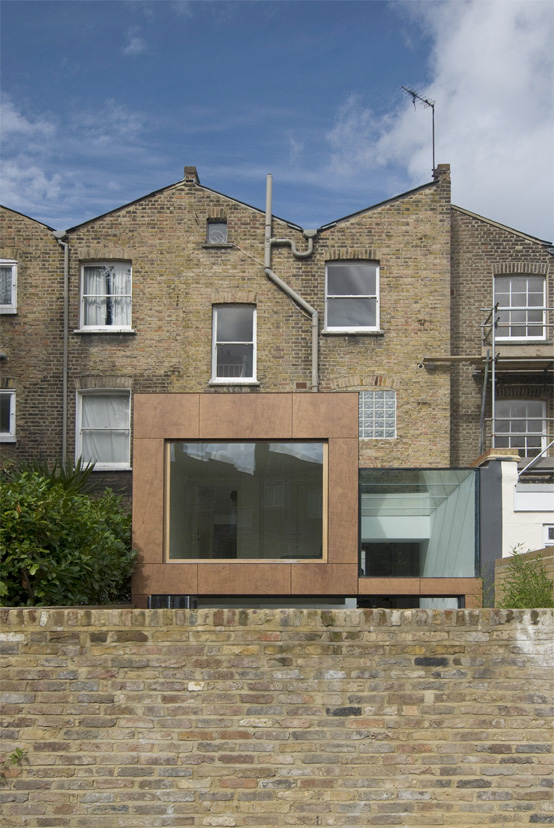 Photos by Photos by James Tye. Via Inhabitat.