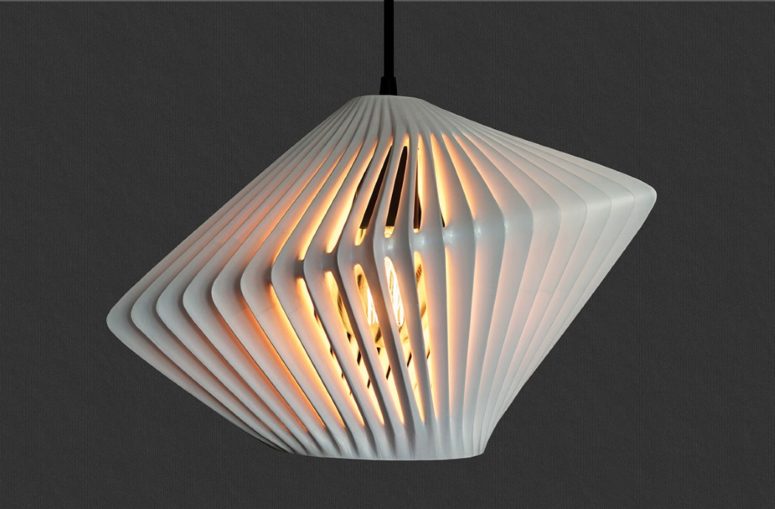 There's a boom of design with the launch of the 3D printer because creating things is even easier than before, we see more and more creations and pieces made this way and they look incredible! Here's a great example of how 3D printing really helps a designer unleash creativity.
The LightCAGE lamp by designer Emmanuel Osorno is exactly what it sounds like. Instead of being a lampshade, it makes the attempt to cage light in a man-made 3D printed prison. Crafted from PLA, the lamp's unusual design isn't just a treat to look at, it casts a kaleidoscope of shadows that decorate the room. However, it still casts a spot of diffused light at the base, allowing it to be a functional as well as decorative lightpiece. The light is rather relaxing, so hang it somewhere in your favorite nook, where you love to spend time.
Such a lamp is great for any modern or mid-century modern space, it's a way to make a statement with lighting, and you will impress everyone with it. Its seemingly simple but interesting design and neutral colors let it easily blend into almost any ambience.
The LightCAGE was awarded the second place in the VModern Furniture Design Competition 2016.