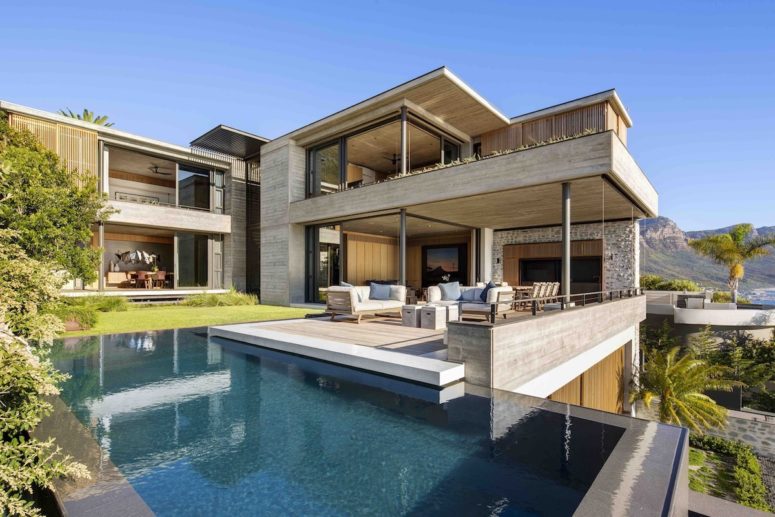 The main challenge during the construction of the house was keeping privacy because there are gorgeous views and many visitors around.  Architects responded to the challenge by designing unique structures for this modern residence located in Cape Town, South Africa.
The house was built by Malan Vorster Architecture Interior Design. It offers 789 square meters of living space and its closed off front facade and the high boundary walls ensure a private and comfortable interior, hidden from anyone passing by.
The internal volumes don't have high ceilings and they're relatively small. They're structured on three levels and in three main blocks, each with a different function. The first floor offers views over the street towards the sea and has cedar wood shutters that ensure privacy without completely blocking the light and the views. Gabion walls frame the garage and elevate the living spaces. At the same time, they hide the utility areas. The architects made sure to maximize the Northern exposure and to minimize solar heat gain by using drop-down screens over the glazed facades.
Exposed concrete ceilings are paired with polished floors in the social areas and oak wood floor planks in the bedrooms. The interior design is well balanced without being bold or unusual. The simplicity of the materials involved allows the views to be enhanced and to become a part of the decor.