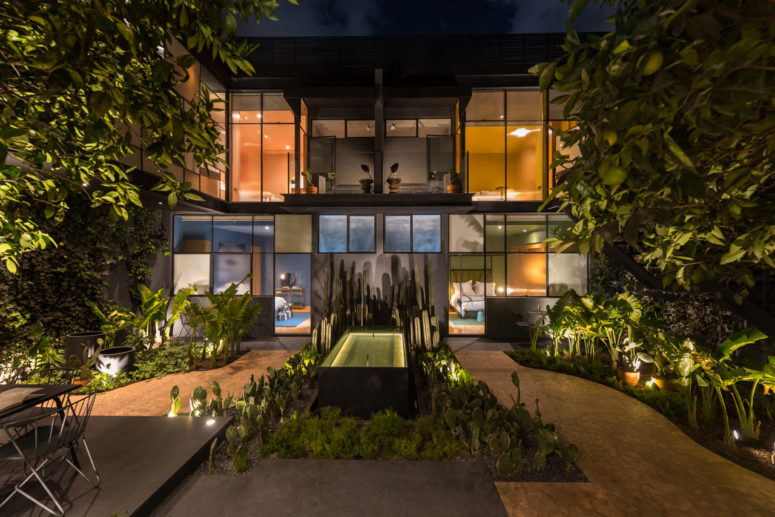 Factor Eficiencia were hired to bring this 1913 neoclassical villa in Colonia Roma, Mexico City, back to life, while adding a new structure, named the Ignacia Guest House.
The new building houses four guest rooms, each with their own color theme – blue, green, pink, and yellow – that are vertically stacked with two on each end. Each guest room features a terrace or outdoor space while also overlooking the central patio. A glass enclosed walkway connects the main house to the guest house with an exterior wall of plants on one side and a terrace view on the other.
The redesign of the original house, along with the newly designed guest house, pay homage to the home's former housekeeper who worked there for over 70 years. After gathering information on Mrs. Ignacia, the design team created a plan, which included the color palette and landscape design, that was lovingly inspired by her and her birthplace.
The original home's floor plan was kept but the rooms were reorganized for a better flow. They managed to restore the moldings, plasterwork, wood floors, and historical details, along with the window frames and doors. Along with the entrance hall, reception, library, dining room, and kitchen, the main house features a master suite. The interior was furnished with a mix of contemporary and vintage pieces to make it really eye-catching.