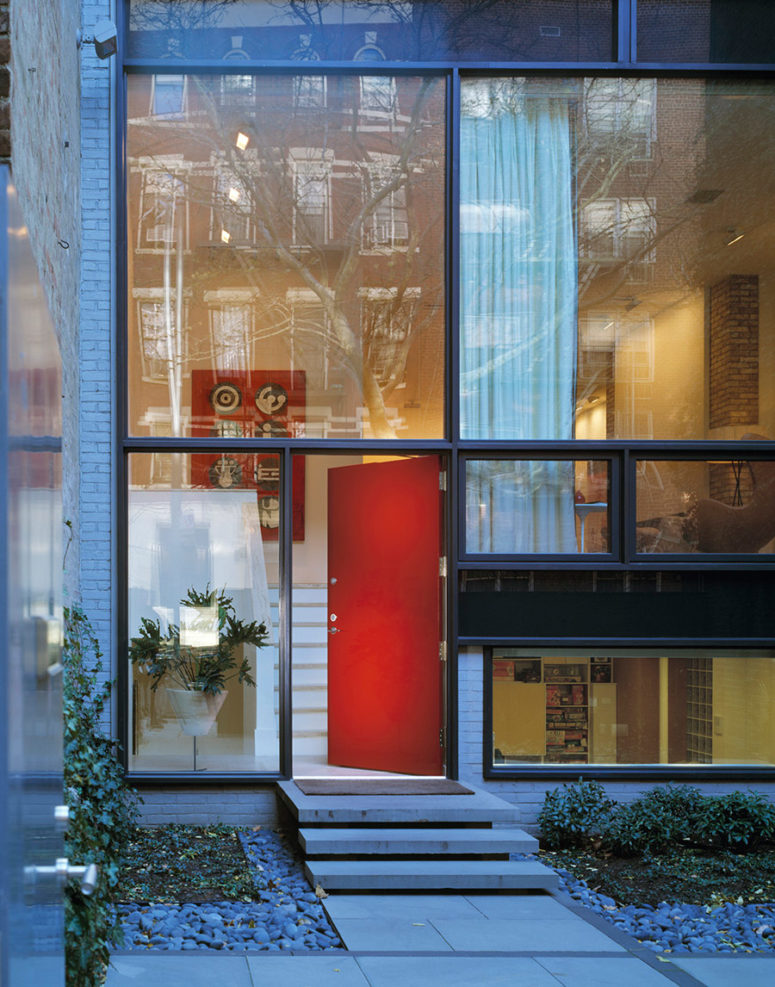 This New York townhouse by Alexander Gorlin Architects had an addition and renovation, and it's totally unique cause of some points. The first unusual thing, which made design challenging is its being very narrow. The second is its stunning interiors with collections of  furniture and art belonging to the owners, let's take a closer look at them.
The living room is done in light shades, with wooden floors and a cool modern fireplace with brick decorating. There's a very cool rug with polka dot décor, I'd say that it makes up the whole space. The dining area, which is also here, features a wooden table and bold red upholstered chairs. The views that a glazed wall gives just make me drop my jaw! Such glazed walls are on each level to maximize the views and make them a focal poit of any interior.
There's a library, fully covered with light-colored wood, there's comfy furniture and the space is very inviting. The master bathroom is fully clad with white marble, which automatically makes it refined and elegant. The kitchen is modern, with silver and white, and it's perfectly decluttered and comfortable. The views here are stunning and coo, they become a focal point of every space. The stairs are an architectural element, which was restored and preserved. Get inspired by the beautiful pics of this home below!