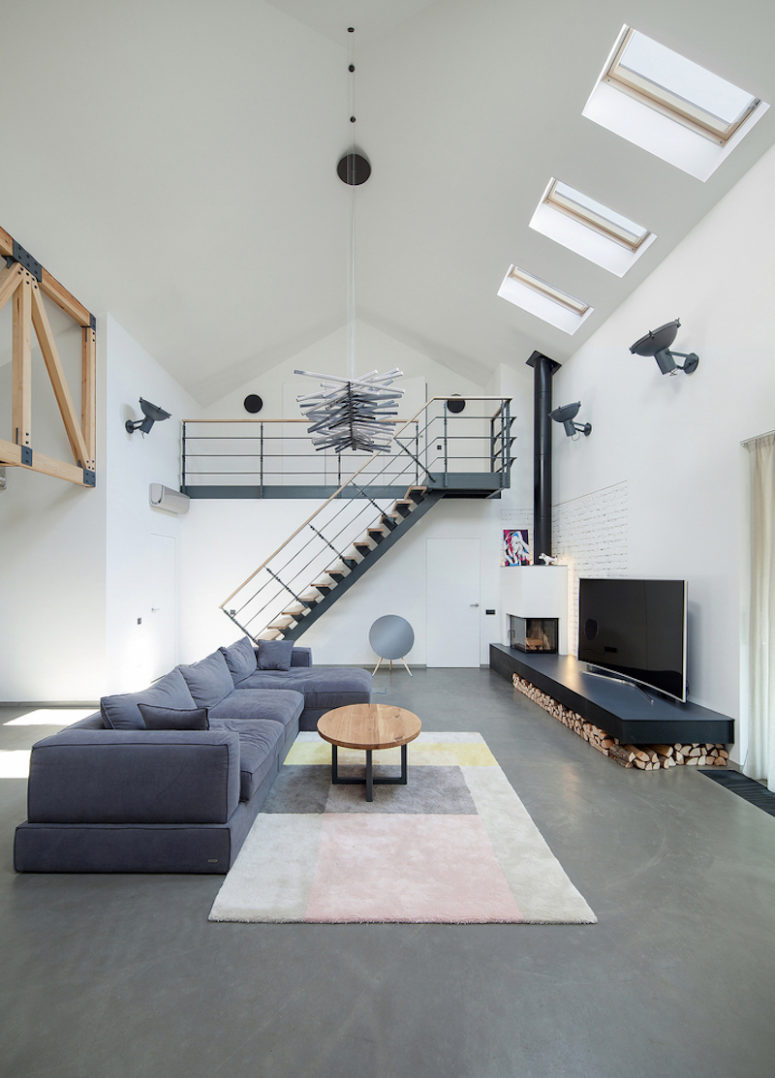 Today it's a modern and open home but not so long ago it used to be an old and neglected house. It was renovated and reconstructed by TSEH Architectural Group.
It's a cozy and bright home to its owners and their pet dogs. The architects made sure to take into consideration their clients' inclination towards a simple style and a practical decor. The architects removed the walls and the attic and created a double-height living space which together with the dining area and the kitchen forms an open floor plan.
The largest area is the social space. The dining table is at the center, with the kitchen on one side and the lounge area on the other. The living room is furnished with a comfortable gray sofa that faces a large TV with firewood stored underneath. The fireplace is positioned in the corner.
The dining space is simple, featuring this six-person table with a simple wooden top that reveals the beautiful grain of the material. It's complemented by chic and classical chairs in two different colors: light blue and mustard yellow.
The bedroom is large and open, featuring polished concrete flooring just like the living space. The bed is big and robust but it looks incredibly cozy and comfortable.
The architects made sure to make the house a great home for the dogs as well so they added this grill floor in the bathroom so they can wash their paws without making a mess.