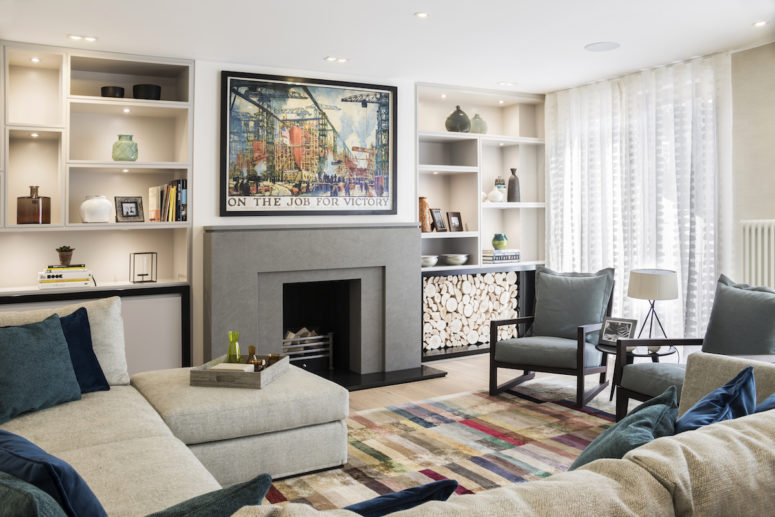 Today we are sharing a seven-storey residence from London, it has a total surface of 325 square meters and was renovated by LLI Design.
The owners wanted a complete transformation of the house. They requested a contemporary style with a colorful and practical character. It was particularly important to avoid making the spaces feel cold and impersonal. The owners had a large collection of vintage posters which can now be seen in various areas of the house.
Several spatial layouts have been modified to give the house a more natural flow and to improve the relationship between different spaces as well as between floors. The new ground floor houses a home office which can also serve as a guest room or study. It has a really cool accent wall with write-in wipe-off wallpaper. Also on the ground floor there's this clever shoe storage nook which makes great use of the space under the stairs. The first floor contains a new kitchen with a dining area with an access to a terrace and a garden.
The fourth floor houses two bedroom with en-suites. They were designed for the kids and they have a bunch of cool features such as cozy nooks and hiding spaces inside the furniture, brightly-colored accent furniture and stylish decorative elements. The master suite occupies the entire fifth floor. It's been reorganized and now has a smaller sleeping area in favor of a dressing room extension which has been added in the continuation of the en-suite bathroom. Get more pics of this cool home below!