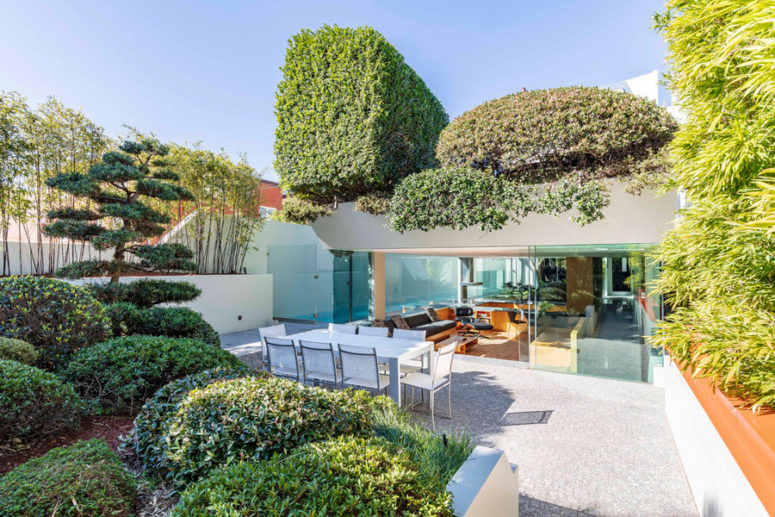 This Victorian modern house is located in Australia and is a sunlit home strongly connected to outdoors with glazed walls. The street facing part of the home is kept in an original look and feel. The modern Japanese garden landscaping and a long slender swimming pool are eye-catchy outdoor design elements.
The inner decor features stone, wood and plywood, a warm color palette, which is traditional for mid-century modern style and some other features like sunken rooms.
The living room is sunken and features glazed walls that connect it with the outdoor dining space, the pool and the garden. This open layout also features a kitchen and a small working space, too. The master bedroom is also sunken and features a comfy bed and a working space and there's a glass wall that allows much light inside. The dining room is done with a couple of panoramic windows and an antique faux fireplace. A guest bedroom is a colorful space with a plum-colored carpet on the floor and French doors to the garden, it's more private and less opened to outdoors. The whole impression of the house is a sunlit mid-century modern space connected to the garden.