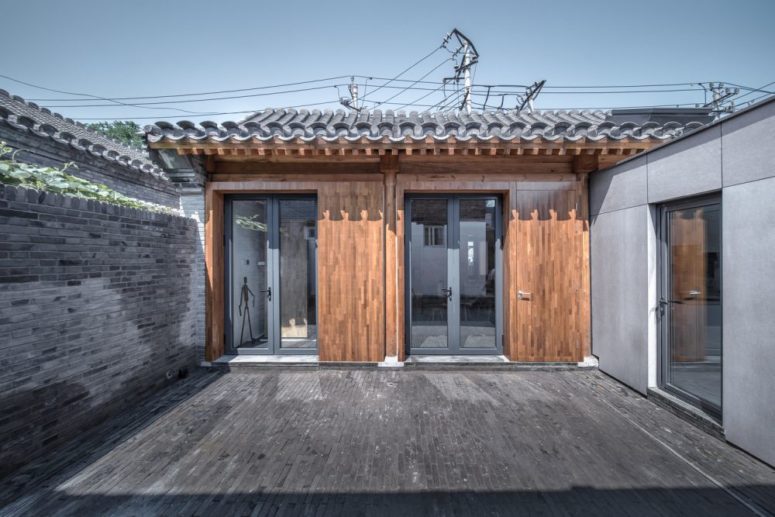 Dot Architects came up with a house of the future built in a historic area of Beiling, China. The site already had a 30 square meter house and an 80 square meter yard, which were incorporated into the project.
The original house had a wooden frame which the architects kept and included in their new design. They replaced the roof and they removed all interior partitions. The house became an open floor plan and the distinction between the spaces is done using two movable furniture modules which offer four different layout options. The interior can shift from a three-bedroom home to a small office in a matter of minutes. A new structure was added, a small volume incorporating the kitchen and the bathroom.
The transition between indoor and outdoor is fairly smooth and seamless thanks to the glass doors that allow the interior spaces to be opened up and to be connected to the outdoor areas. Skylight windows let in natural light and give the spaces a fresh and bright appearance.
The interior design is simple and modest, just like the exterior of the house. All the furniture is placed against the walls, leaving the center of the house open to all sorts of possibilities. The movable furniture modules are packed with storage compartments and numerous useful features. The materials used throughout are simple, the focus being mainly on functionality.