The Christmas time is near so many of us will choose christmas trees thanks to old tradition. The first Christmas tree was decorated at Riga in Latvia, in 1510. In the early 16th century, Martin Luther is said to have decorated a small Christmas Tree with candles, to show his children how the stars twinkled through the dark night. Although what if you don't want to like everybody but still want to have the tree? Than you should by some modern Christmas tree alternative. Here are some:
The Cardboard Christmas Tree
That is the most budget choice. About 20$ for 3 feet tree which could be painted and decorated any way you like. Buy it here.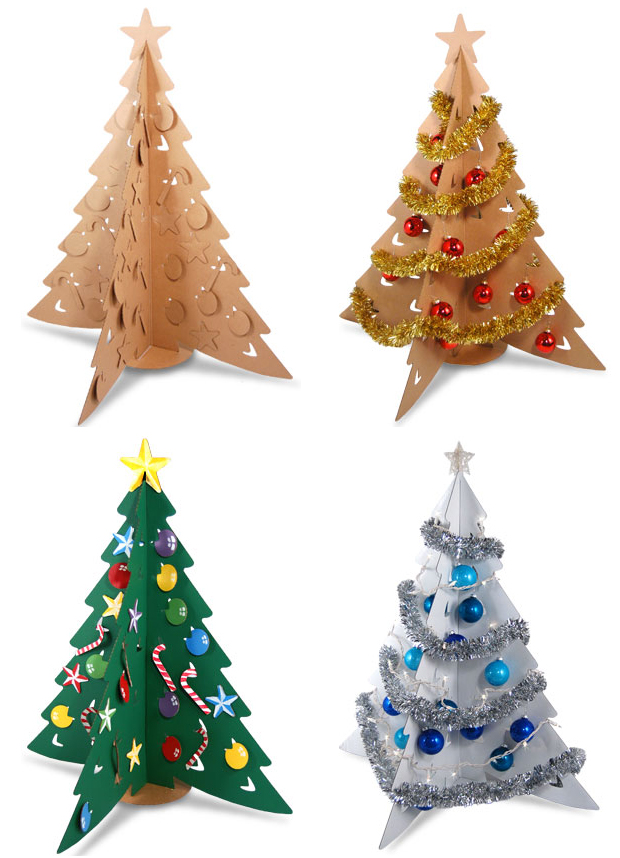 X-Max Tree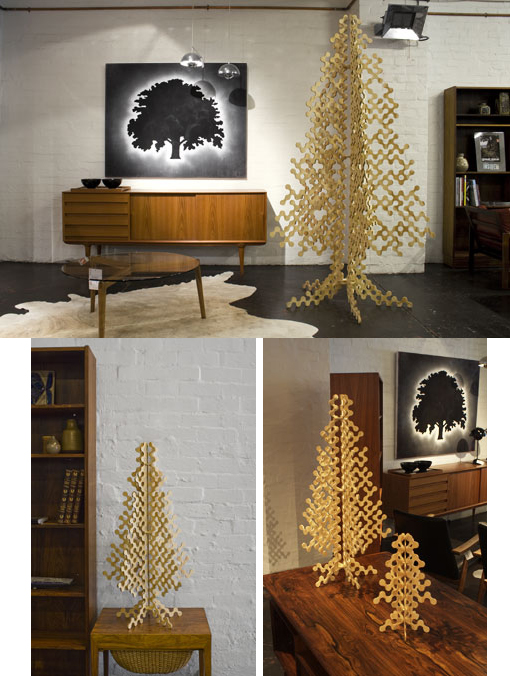 This plywood Christmass tree buy Buro North was extremely popular last year. This year it's already out of stock although probably you still can buy some from distributors.
Estilio Tree Tealight Holder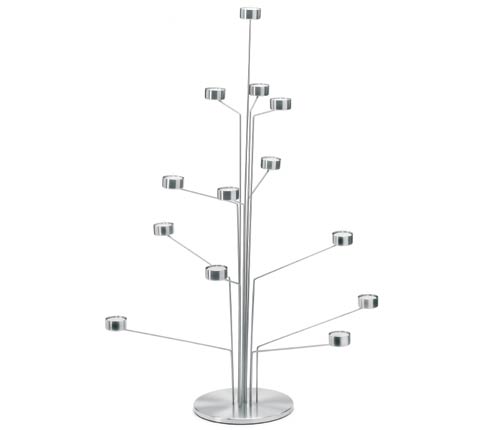 The most modern and elegant Christmas tree alternative made from stainless steel. You can bought it for 202.5$ from Blomus.
Possibili Tree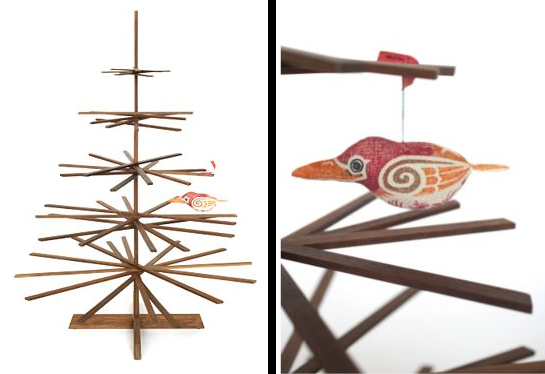 Possibili Tree showed above is a tabletop version, standing almost three feet tall, with branches that can be fanned out in various ways. Its designed by Richard Babcock. Whether you use PossibiliTree to celebrate Christmas, another occasion or just to enjoy the artful simplicity of its design, when the festivities are complete, the tree is easily disassembled. Although with all that pros come one con – its price. You can buy it for 306$ from DWR.
Wooden Christmas Tree
The idea is similar to cardboard tree although it is more solidly and has 22 Wooden decorations included. The price is very fair for it – £15.61. Buy it from Muji.
Laser Cut Christmas Tree

Seriously sophisticated, this gorgeous laser cut tree is the funky take on the traditional Christmas tree. It comes in 2 colors red and white for Christmas time. The price by Designmyworld is £34.95 GBP.
The Upside-Down Corner Christmas Tree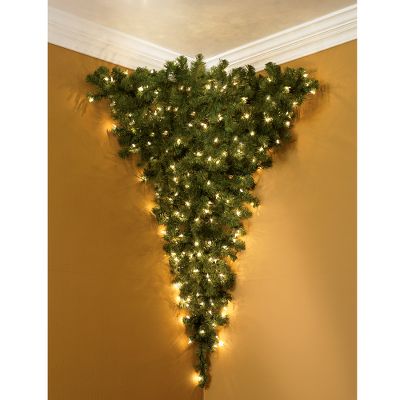 Evoking a 12th century Central European tradition of hanging a tree from the ceiling at Christmas, this unique 4′ pre-lit fir attaches to your ceiling, allowing more room in less-spacious areas for the placement of furniture or more decorations underneath. This year you can buy it only fo 80$ from Hammacher
IKEA Christmas Tree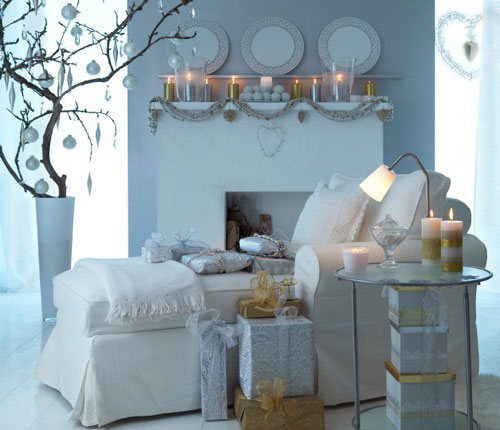 Last year you could create a very nice decoration from IKEA items. Why not use just a tree imitation from there?
Antique Christmas Tree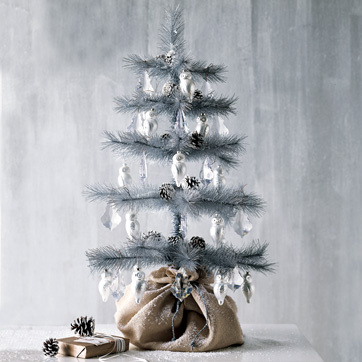 Silver glitter trees sparkle on tabletop or floor. Polished aluminum on wire. Check it out on West elm
Christmas Tree Poster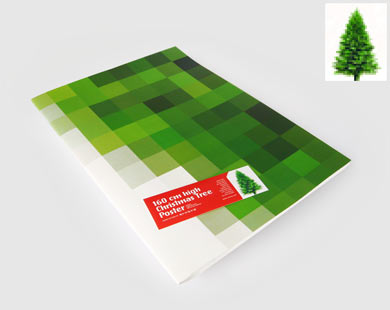 Haven't place for a tree? Buy christmas tree poster and Christmas mood will be with you anyway. Atypyk
Other alternatives