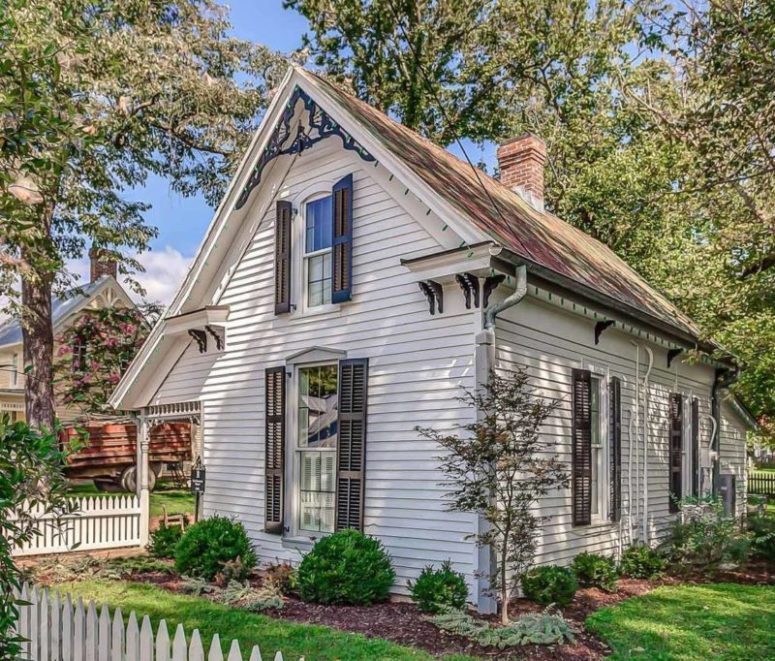 This historic little house in Leiper's Fork was decorated by Holly Williams and is called Sweeney Cottage. The style of the dwelling embodies a modern-day chic simplicity.
Built in 1892 for the Carl Sweeney family, these walls and rooms are brimming with stories. Happiness and tragedy, laughter and tears; generations who loved and lost there. The pale pink double doors greet you with a "Howdy" welcome mat on the front porch. The original 1892 entry doors are painted a calming pink in contrast to the original black screen doors.
There are 2 bedrooms and 1 bathroom; there's a firepit for s'mores and gathering, soaking tub to drown away stress, gourmet kitchen and appliances to feed your inner Julia Child, luxury linens for the ultimate in relaxation, Chris Coleman artwork, cozy fireplaces, Howdy doormats, curated coffee table books, stemless wine glasses and other stuff to make it cozy.
The bathroom features a tub deep enough to soak in, and a handheld shower kit, along with a fabulous brass console sink and faucet. The farm table seats up to 8 in the dining room clad with antique plates and mirrors. The tiny, chic kitchen features a fabulous mint green Smeg refrigerator and a Bertazzoni stove, a cook's dream! The bedrooms are attic and very cozy, you can see shutters on the windows that add charm. Get more of this beautiful house below!