For those who want a artistic way to store their CDs collection these humanized pieces of furniture would be a great solution.
Lifting Human CD Holder
This is the first of 3 nice Wrapables products. It measures 4.7″ x 9.5″ x 8.25″ and holds 10 CDs just for 40$. You can buy it here.
Pushing Man CD Holder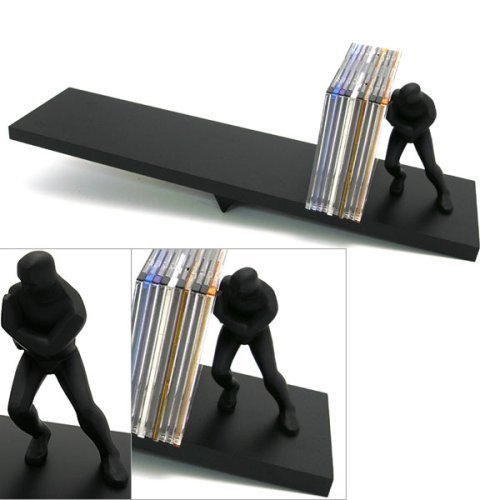 If you don't like lifting man, probably pushing man will serve better for you. It's about twice wider, measures 4.7″ x 20″ x 7″ and holds 20 CDs. Buy it here.
Climbing Man CD Hodler
The most unique and artistic one holder by Wrapables is showing Climbing Man and measures 4.7″ x 20″ x 9″. It's the only one from the collection where the man isn't the same color as a wood on the holder. Buy it here.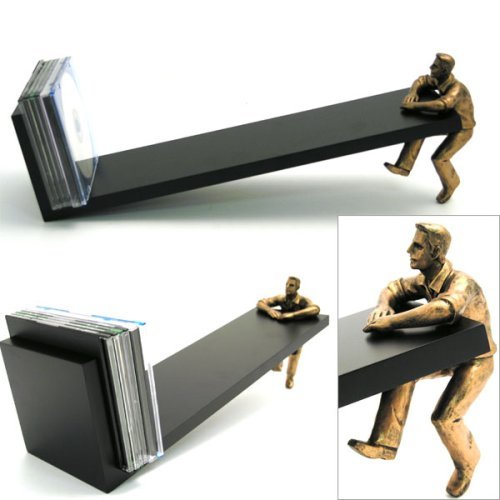 ZigZag Man CD Holder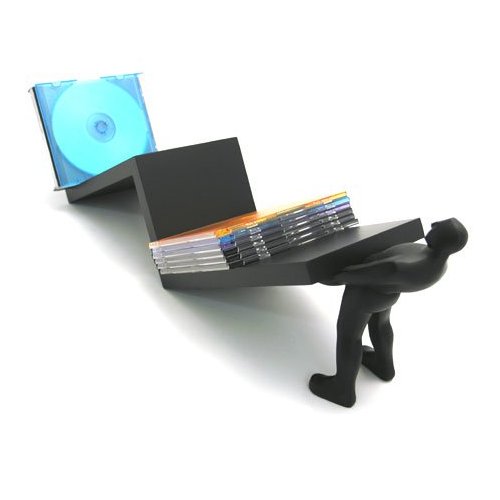 The last one by Wrapables but the biggest one. It's quite more expensive but the price is very reasonable because of 4.7″ x 22″ x 8.3″ size and because it could hold 40 CDs. If your collection is quite big check it out here.
Bug Man CD Holders
For those of you who likes metal handmade style in design Bug Man CD holder would be the right choice. They both are from the Ivan McLean bug collection and holds 30 CDs each. Buy it here. There are also a horizontal version of the holder.