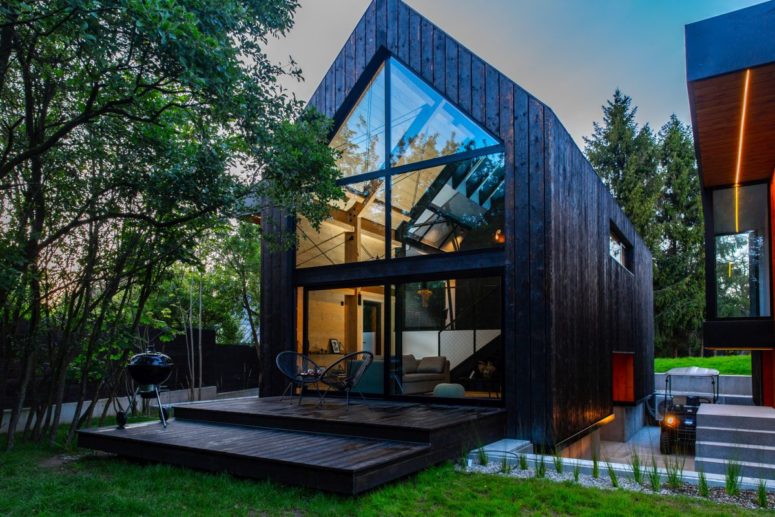 The Polish seaside town called Jezierzany very recently became a new tourist attraction thanks to a project completed by studio mode:lina. They designed a group of resort homes which form Camppinus Park. Both the architecture and the interior design of these resort homes bring together elements of both modern and traditional styles and the result is an eclectic blend between a barn-inspired frame with a pitched roof, large windows and dark exterior created using the Japanese Shou Sugi Ban wood -burning technique.
The house includes a living room with high ceilings, large windows and a large sliding door which leads outside, two bedrooms, a small dining area and a bathroom organized on two floors. The windows follow the roofline and let in lots of natural sunlight which benefits the spaces positioned towards the rear of the houses. The other areas get light through a set of skylights embedded into the pitched roof. Inside, the decor and the ambiance are balanced and hamornious. The double-height living room is placed on the ground floor, with the small dining area and the black kitchen being found upstairs.
The kitchen looks like a miniature version of the house, all black and with its own pitched roof. A series of skylights bring natural light into the upstairs volumes. The dining area is small and placed in the corner from where it overlooks the courtyard area.