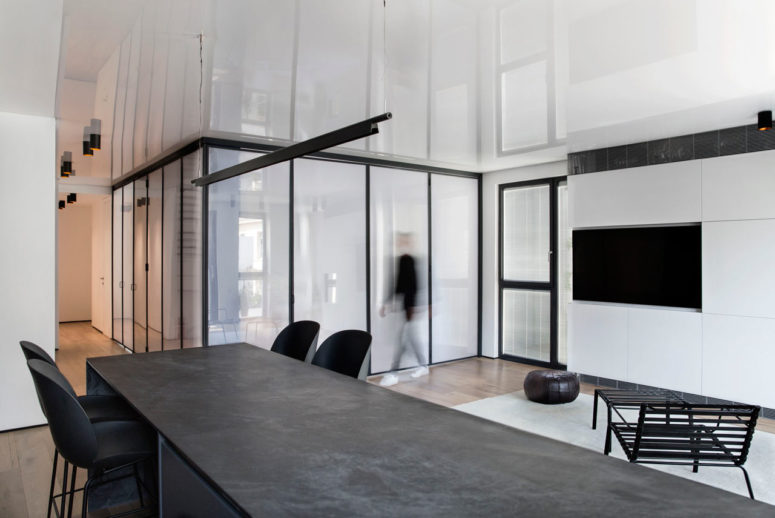 When a young entrepreneur purchased the N Apartment in Tel Aviv, Israel, he wanted to open the three bedroom interior up and let the light in. He hired Milic Harel Architects to complete the 95-square-meter renovation, which reduced the bedrooms down to one that was housed in a translucent plastic box.
The modular space consists of a new bedroom located in the center of the apartment allowing maximum natural light to flow throughout. The bedroom box is constructed out of plastic mesh folding panels that open up to create one large room. The ceilings are clad in a reflective PVC that bounces light around and creates the illusion of a double-height space. The interior is kept to a minimal black and white color palette, except for the blue cabinets in the bedroom.
The living room is represented with only a sleek white TV unit, a leather ottoman and metal chair and footrest, floor to ceiling windows will flood the space with natural light. The kitchen is done with matte graphite grey cabinets, a black marble kitchen island and matte black chairs. The bathroom is done with white marble completely, there's an seamless shower space and a floor to ceiling window again – though windows in bathrooms aren't welcome usually, this one is private enough.