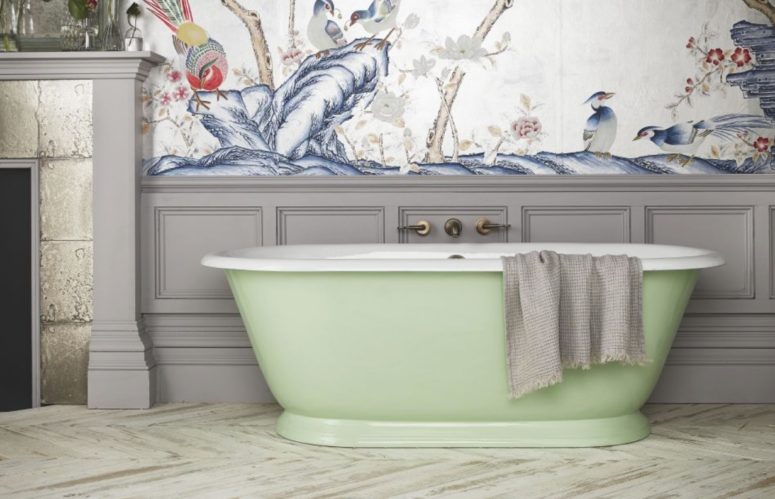 If you have a taste for vintage-inspired items, the collection we are featuring today is sure to impress you. This is a modern and cool take on the iconic Bateau-style bath, which will add vintage chic yet with a modern twist to your space.
First popularized in the 19th century, Bateau ("boat" in French) bathtubs were known for the characteristic rolled top, which evokes the bow of a ship. The tubs were supremely functional—"flat on the floor for stability and high-sided for deep bathing." And the cast iron material performed better than previous tubs made of nickel and copper, especially in regards to heat retention.
Drummonds Tweed Tub synthesizes the best qualities of classic cast iron tubs into a diminutive profile—ideal for smaller spaces. Tweed exemplifies the beauty of bateau: a timeless tub with a versatile aesthetic, it's also ultra-comfortable for long, luxurious soaks. Like all Drummonds cast-iron tubs, Tweed features a dry-fit vitreous enamel that's fused with the cast iron for high durability. Multiple finishes are available, including raw iron, polished iron, a primed exterior that's ready for paint, and a spray painted matte or gloss exterior in solid colors or patterned designs.