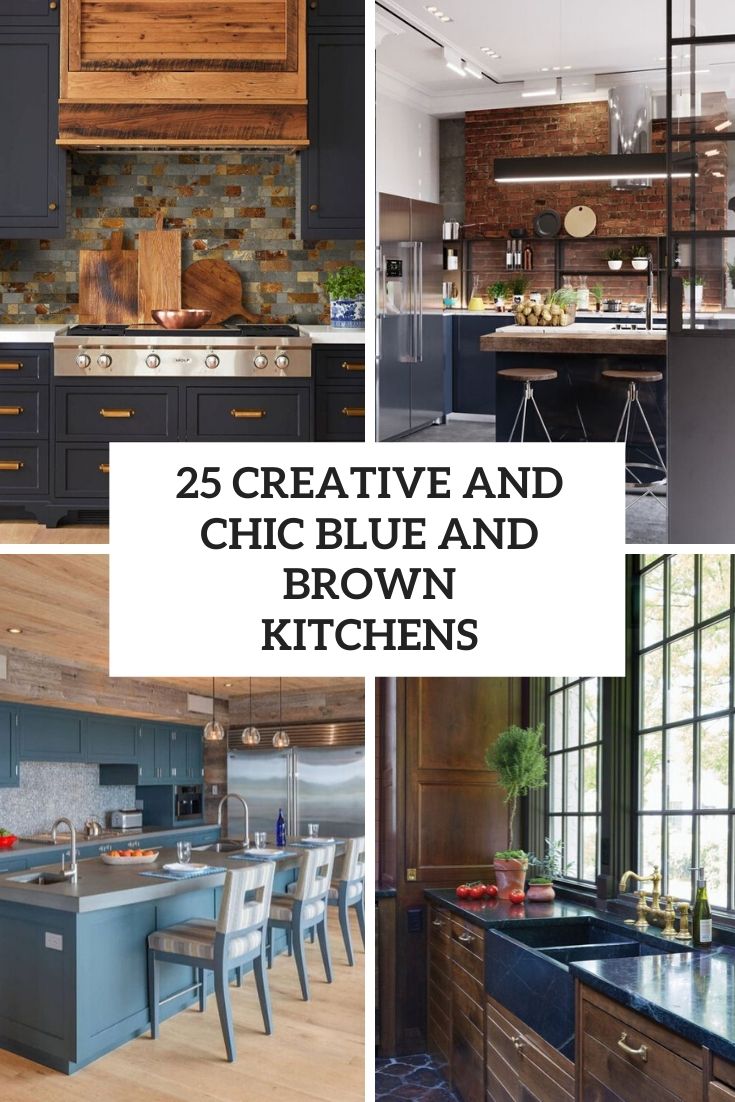 We continue inspiring your next kitchen renovation, and this time we are going to speak of a very unusual color scheme, which isn't typically seen everywhere: blue and brown. Why is it an unusual color scheme? Because warm and cold shades aren't typically mixed up in one space, though a more modern approach says that it's cool many homeowners still skip this idea. How to pull these colors together right?
Colors
Blue and brown isn't only about rocking blue and brown cabinets – you can go for a more interesting idea. You can go for blue cabinets with rich stained wooden countertops – this will be your portion of brown to add to the scheme, and a wooden hood or/and a backsplash will continue the combo. You can also use vintage copper as your touch of brown – make a copper sink or a backsplash, or go for brick walls paired with blue cabinets – prefer brownish shades of brick. This color scheme is pretty difficult to work with, so if you want to add some other colors, classic white or black will be a nice idea – the first one to refresh the space, and the second one to add some graphic touches.
Furniture And Décor
Choose the style for your kitchen and work according to it. For example., if you've chosen farmhouse or vintage style, rocking deep blue or bright blue cabinets with stained wood countertops is a great idea, add brass, copper or gold and your kitchen will be super chic. If you wanna go quirky, you may try natural wooden cabinets and bright blue appliances – a fridge, a cooker and others. A modern farmhouse kitchen can be done with blue cabinets, white countertops and brown brick walls and a backsplash. Take a look at more ideas below and get inspired!