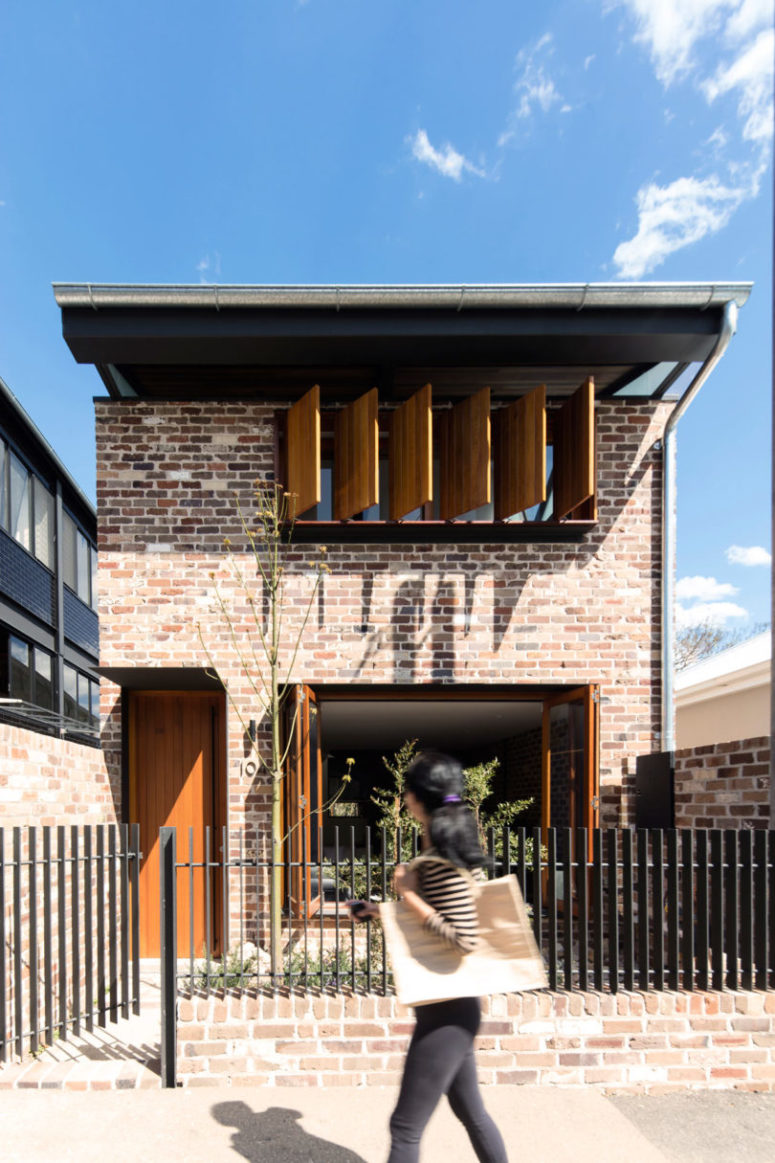 The property for the Sydney-based Truss House has an industrial past, which led Carterwilliamson Architects to incorporate salvaged roof trusses, hence its name. The reused materials created a pitched skillion roof with the exposed structure forming an intrinsic piece of the new build's overall character. The design is a playful variation of a traditional terrace house with the most public space, the living room, up front by the entryway, and the private areas upstairs.
The recycled brick walls were paired with warm wood and industrial metal details making for a visually impactful presence. Topping off the industrial vibe are concrete floors and corrugated roof sheeting. The trusses used at the rear of the house were inverted to form the low, sloped roofline. The main bedroom maintains privacy with higher level windows with pivoting wood shutters. An inverted truss becomes an opaque window that lets daylight in without compromising privacy. The kitchen combines a rough brick wall with minimalist white furniture and a large kitchen island, such a cool combo! There's an industrial shower with metal and brick walls, it perfectly fits the space decor.
The house boasts outdoor spaces in the front and back, as well as a courtyard in the middle of the house, which is small but still refreshes the house very well. Look at the pictures of this dwelling below.