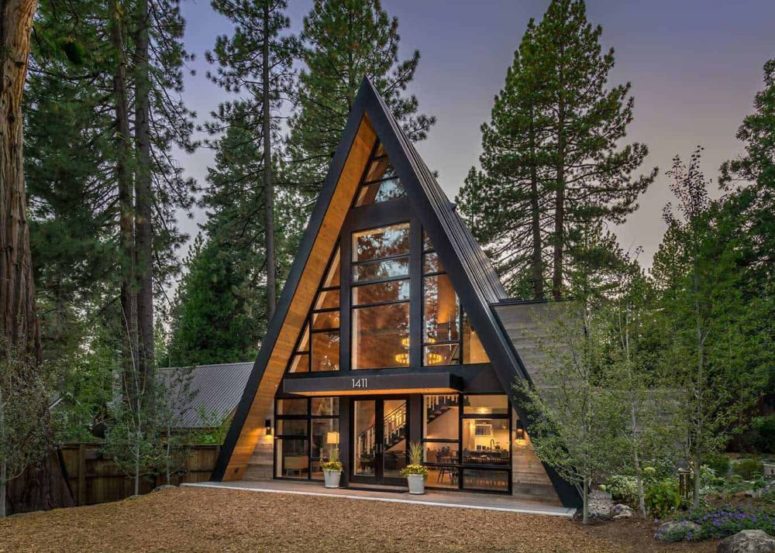 Cabins are conquering the world! They are our statement that we wanna live freely, in wild nature and move everywhere we want anytime we want. That's why modern architects and designers create more and more cabins to inspire you to escape outdoors, and this is one of them.
This A-frame cabin is called Phoenix Rising and was designed by Todd Gordon Mather Architect and is located in the Lake Tahoe region, in California. It may not be your typical rustic mountain retreat but you can still definitely see a few key elements scattered around, such as the stone fireplace or the barn doors. Everything has a polished and modern look yet somehow the cabin retains a very warm and cozy character.
The architects chose a contemporary design approach, giving the cabin a very clean and simple geometry. There are 1,700 square feet of living space in total and although the cabin has a relatively small footprint its interior is surprisingly airy and open. The 34 foot high ceiling and the huge windows definitely have a lot to do with that. Also, the design is not really as simple as the glazed facades would suggest and there's actually a lot of diversity in this project.