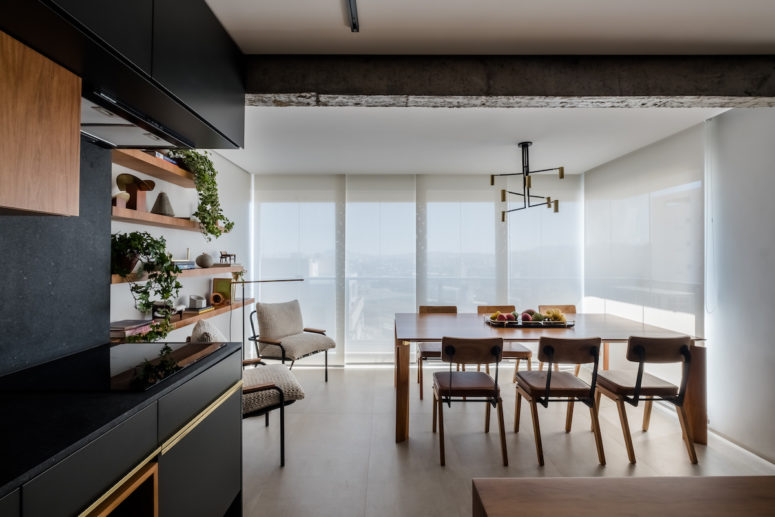 Architect Mona Singal and Rafael Zalc designed Apartment RJ in São Paulo, Brazil, that encapsulates the national design aesthetic. This 70 square meters property, the second home of a family from Israel, has a view of the Memorial of Latin America.
The color palette plays darker steel grey shades off lighter wooden paneling and a cement floor to give a sense of gravity and dramatic contrast to the space. In the dining room, the Equilibrio dining table was specifically made by the architects for this project, using goat wood and brass. The kitchen and living room have an open layout to amplify the amount of social space available, while large wood panels hide away the service sections – such as the laundry machine – from the main entryway.
Among the materials unique to the region, branch to the cabreúva wood was used for the apartment's dark gray lacquer and brass details in the living room cabinet. In the kitchen and service area, granite with a brush finish was used while concrete was chosen for the beams that separate the terrace from the living room and other areas.