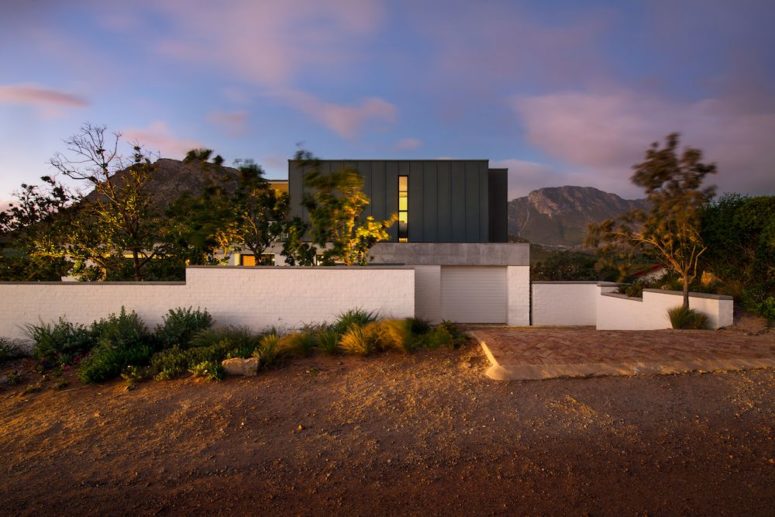 The owners of this house have been living on the site for 5 years to think over what relationship with nature they want and which ways the views are more amazing. Of course, after such a period the home should have been marvelous and it is! Architects from SAOTA made the owners' dreams and wishes come true.
The architecture of the house is clean and robust and the materials employed are chosen for their ability to withstand time and for their versatility. The building faces north to make the most out of sunlight and the views. All the outdoor spaces are sheltered and framed by roof extensions and columns due to the harsh coastal climate.
The interiors also got some unique features, for example, the difference in floor level between the social spaces, the presence of full-height windows and sliding glass doors which capture the views. The overall decor is contemporary meets modern and it looks perfectly tailored to create a harmonious and non-boring look. The color palette is rather neutral but with generous touches of graphite and light grey and brown for an earthy look.
The interest is brought not only with catchy furniture or art but also with textural materials used in decor: brick, metal, concrete, leather and so on. Moroccan rugs, terrazzo floors, and designer furniture add a more personalized feel to the spaces.