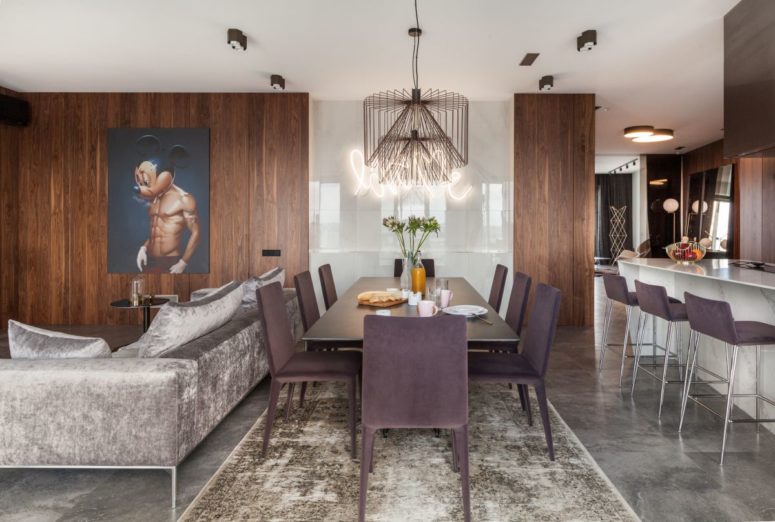 Interior designers face challenges all the time but it's not every day one comes across an apartment with such a badly-planned interior that they have to restructure everything. That's exactly what designer Dmitry Barashko had to do when asked to remodel an apartment situated at the center of Minsk, in Belarus. The apartment had a highly impractical floor plan which didn't include a single straight wall. All its longitudinal walls diverged radially from the center and curved which made it very difficult and even impossible to actually use some of the spaces.
A whole new structure was created. The apartment was completely reorganized, this time with walls that form right angles. As it turns out, being creative and being practical are not mutually exclusive after all. The new interior design is modern and simple. The focus is mainly on the materials and the finishes but the spaces definitely don't lack character. The lighting fixtures are sculptural and have graphical designs, drawing attention without being too eye-catching.
The living room, the kitchen and the dining area are seamlessly connected and form the most spacious section of the apartment. The kitchen is almost entirely white and has a massive and elegant island made from white marble. There's a bedroom with a chic and glamorous design that gives it an airy and open feel. Take a look at the pics of this gorgeous apartment below!