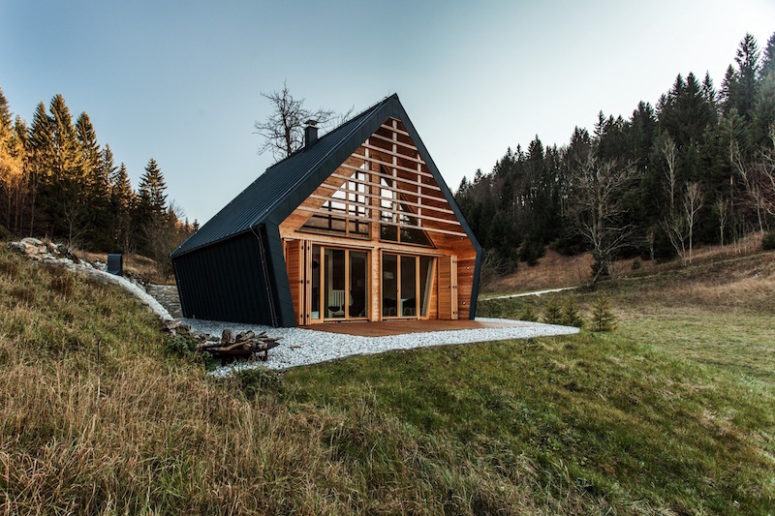 The Wooden House, as it was named, offers a total of 82 square meters of living space and is located in Slovenia. Its design is simple but it's set in a lovely forest clearing which gives it a beautiful view and plenty of privacy. A characteristic of the house is the fact that it has a durable outer shell which was needed if it were to offers its inhabitants shelter from the bad weather.
Another defining characteristic for this project is the fact that the line between the internal and the external spaces is blurred and the connection is strong and natural. The ground floor has a glazed facade which frames the views and brings in lots of natural light but also allows the vivid colors of the forest to enter and to become a part of the interior decor.
Wood is the dominant material that was used throughout the project, including inside the house. The interior walls, floor and ceiling are lined with wood and this creates a warm and very cozy ambiance without imprinting a rustic feel. It helps that the decor is minimalist and mainly focused on what's practical and functional.
The living room, kitchen, dining area and bathroom occupy the ground floor and a wood and metal staircase offers access upstairs where the attic space is. This zone is organized into several spaces, one of which is the main sleeping area and another a bedroom for the ids, with custom-built bunk beds.