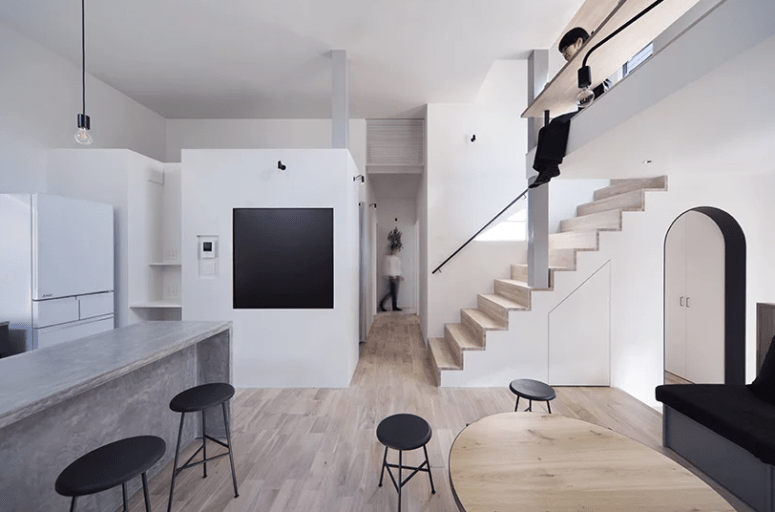 Zeze Osaka is nice example of minimalist Japanese architecture and design. Japanese design Studio Swing wanted to build a house that could be a festive space in everyday life, where the 'ordinary and extraordinary' blend into that space having both 'individual and common' features.
First of all, the architects made sure to keep an appropriate height for each space, by considering the balance between the appropriate space for the bedrooms and an open feeling for the shared living room. Looking through the mezzanine to the 'borrowed scenery' of the trees lining the street from the window secures a place with an open feeling within the high-density city.
I love the sub levels and half levels in the architecture of the house, where floor becomes the ceiling and so on – it's a hot trend in Japanese architecture that allows keeping the ceilings higher and fill the spaces with it thanks to a lot of windows all around.
Inside, the house is decorated with light-colored plywood, concrete, metal and there's an exposed brick backsplash in the kitchen. The color palette is restraint: white, grey, light-colored wood and some touches of black to add contrast and depth to the spaces. There isn't much furniture not to clutter the space, and it's all minimalist, with minimum of details, with comfy upholstery. The lamps are most minimalist and pendant hanging here and there.