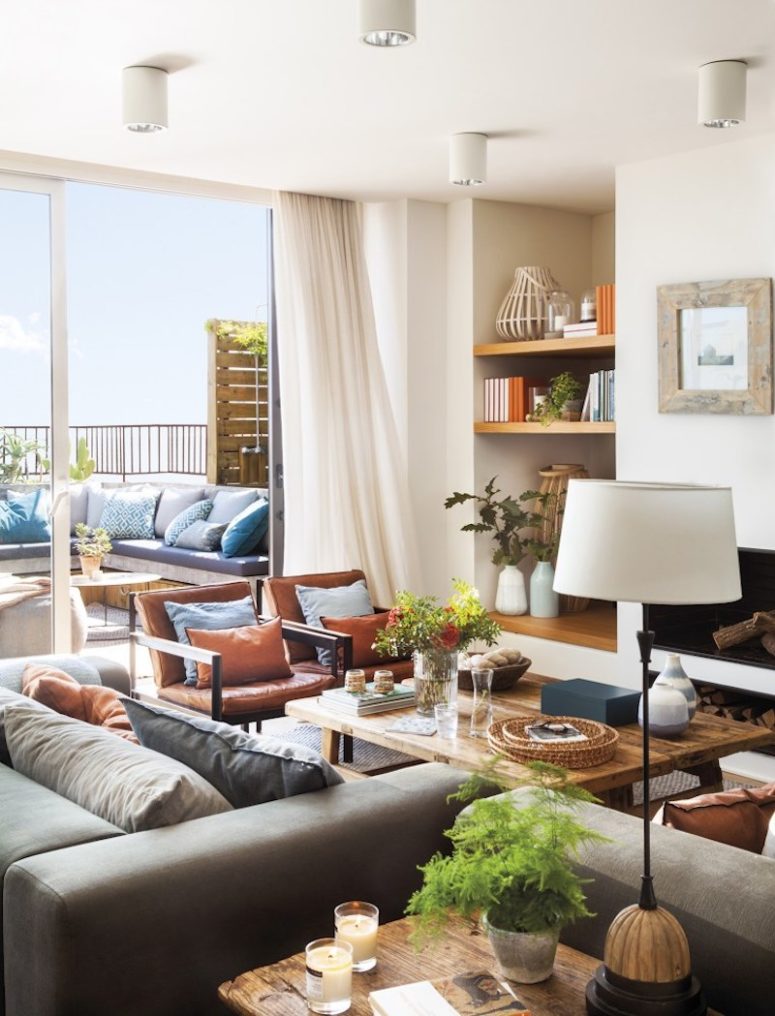 A little bit of fresh air, some sunlight and other joys of outdoors are right what we need now, and this home we are sharing today will be a breath of fresh air.
This duplex apartment in Barcelona was decorated by Abel Perez Gabucio of Abag Studio and its main feature is a huge terrace with a view of the city. The terrace influences the inner spaces as all of them are designed in relation with it. The outdoor space accommodates a kitchen and a comfortable lounge space with concrete benches topped with cushions and with wooden storage boxes to give it a feel of a country home. Potted plants camouflage a shower and create a natural feel in the terrace.
The interiors are done with warm materials and simple finishes for a practical and low-maintenance space, and the decor is selected to showcase the personality of the owners. The top floor includes the seating area, the dining space and the kitchen, which features just a couple of cabinets and a kitchen island. The bottom floor includes bedrooms, it's decorated simply and with a selection of textures to make it more interesting. The children's bedrooms are small but bright and chic, each with its own quirky features such as delicate curtains, stylish bedding, a chalkboard wall or a cute desk.