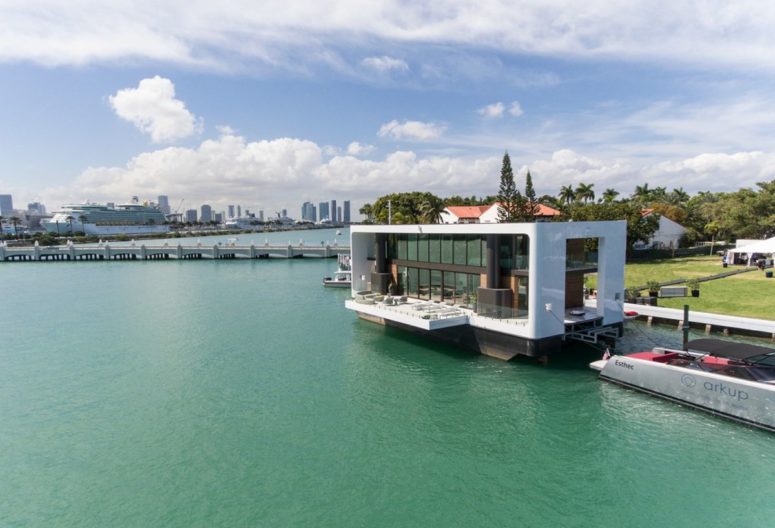 Arkup #1 is a luxury houseboat that was created by a visionary company called Waterstudio and completed earlier this year. It's this amazing two-story home that just floats and remains unbothered not even by winds of up to 155 mph. The house is also pretty massive in addition to being incredibly stable on the water thanks to hydraulic stilts which make it impervious to waves and strong winds. It offers 4,350 square feet (404 square meters) of floor space and it's 75 ft (23m) long.
As if the size and design alone weren't impressive enough, this one-of-a-kind floating house is equipped with tons of cool features such as a 36 kW solar panel array and a 1,000 kWh battery that can power it off-the-grid. Other included features are a rainwater collection and purification system and a pair of engines.
From an aesthetic perspective the house is super cool and modern, featuring huge windows that frame the amazing views and a very clean and chic interior decor. The interior design is minimalistic and contemporary with subtle nautical influences. The color palette is reduced to a few simple and neutral nuances, allowing the focus to be on the views. The light wooden accents and all the neutrals go perfectly with the rest of the décor.