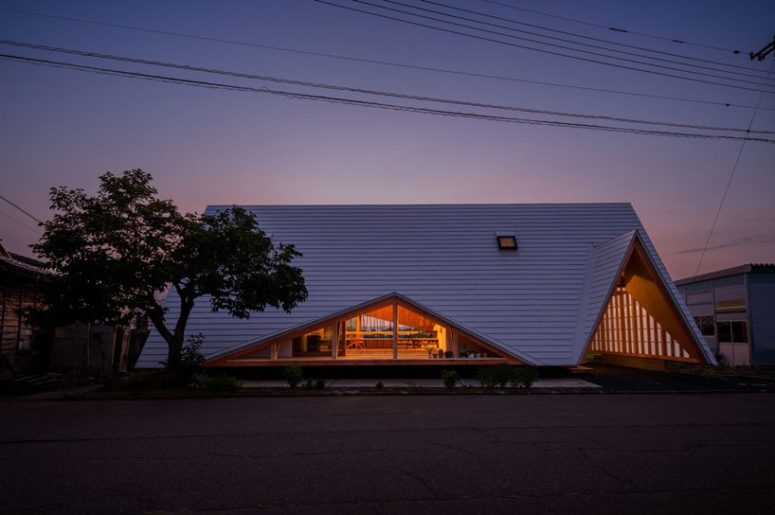 In a rural village in Nagaoka City, Japan, Takeru Shoji Architects has built the Hara House, a tent-like, wooden truss structure for a couple and their two children.
Situated in a corner of a family-owned land, which the clients will inherit in the future, and which already includes various buildings, such as a main house, a work shed, a farmhouse, and a garage, the residence has been designed to encourage the use of those other buildings, establishing the entire site as an interconnected village.
As there's a main house in the land, as well as other buildings, Takeru Shoji Architects has designed the house as an 'incomplete' dwelling that requires the family to rely also on the use of the other structures, reinforcing the sense of community within the village. Each individual building goes beyond the household, beyond the family, and various boundaries will melt loosely, and we can aim to create new connections, enclosures and communities.
The residence is built as a large wooden tent, which encloses one continuous open room, eliminating storage spaces, partitions, and private rooms as much as possible. Interior spaces are mainly characterized by wooden surfaces, while natural light enters the house through the triangular openings on the structure, as well as through the large polycarbonate side elevation. The decor and furniture are minimalist and functional, and everything is traditionally simple like most of contemporary homes in Japan.