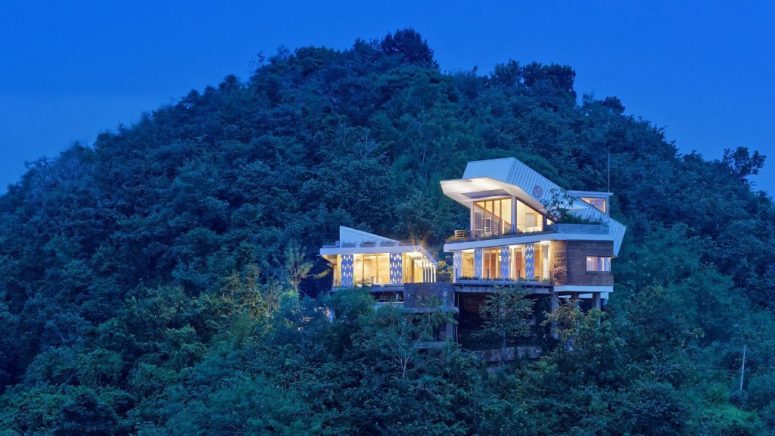 Clay House designed by architect Budi Pradono is set on a hill in an Indonesian island east of Bali, and what's special about it – it shows off a unique design feature: there's a shipping container that seems to be slipping away from the top of the house.
The residence is made up of a pair of volumes set on concrete stilts to rise above surrounding trees and face towards paddy fields and the Indian Ocean. Placed at the highest point of the house, a 2.2-metre-high shipping container is angled upward at 60 degrees to create a high ceiling in the master bedroom, and a big window with doors that open to a terrace. The exterior is painted white to reflect the sun and avoid overheating.
The walls are covered with clay treated by craftsmen with a mixture of sand, cement, straw, and cow dung as using local materials was one of the designer's ideas. The board-marked walls, which are 30 centimeters thick, help to prevent overheating in the hot and humid climate. Flattened bamboo provides internal cladding. Exposed natural materials also feature throughout the residence to complement the building materials, like heavy wooden furniture and stone tiling, and the result is a unique blend of minimalist and industrial styles with a tropical feel.