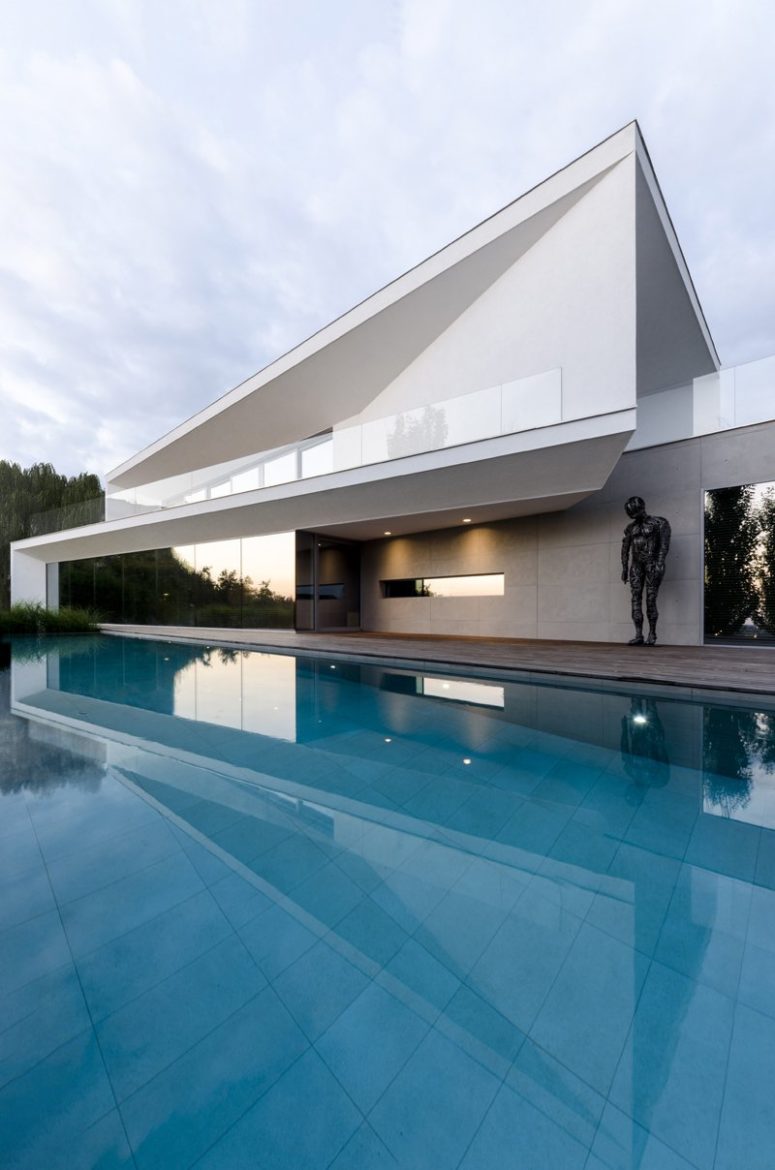 This newly-built house designed by Moldovan Studio Line Architects is located on a small plot on a slope with panoramic views of the surroundings. All the spaces of the building with flowing areas are filled with modern objects of art, which is more like a museum, rather than a private house, in which you can wander passing from one space to another. The interior and architecture of the villa aim to make an abstract impression on guests and residents.
Despite the artsy approach, the house has everything one needs for a comfortable stay — a gym, a swimming pool, a home theater, an office, many bedrooms, technical and utility rooms. In the center of the house is a single-front staircase, sandwiched between two walls, which connects all three levels and is illuminated with natural light from the glass roof. There are abstract human sculptures here and there, they are repeated throughout the spaces.
The kitchen and dining room are located in the same space, the façade of which is turned 10 degrees relative to the main volume, which offers a great view of the pool and the surrounding area. at the second level, there is a quiet zone where the bedrooms and a library with a glass roof are located. From the entrance side, the volume of the second floor rests on a V-shaped column, under which there is a parking lot. See more pics of this gorgeous home below!