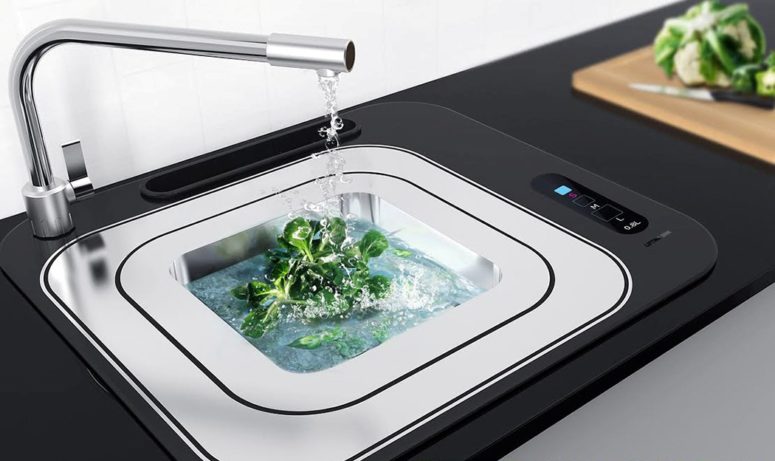 Designers surprise us with more and more functional things that are aimed at making our lives better and more comfortable. Today we are sharing one more such item that will blow your mind with its practicality and cool design, designers Chengyong Li, Lei Yang, Sian Lin and Peishan He surprised us with a super smart item.
The Lifting Sink offers an innovative yet entirely simplistic way to customize the size of your sink while also reducing water consumption. Composed of three nested metal layers, it's storage capacity of this sink can be adjusting in a cinch! When only a handful of things or small items need to be cleaned, select the small size or when you have larger pots or many items, select the larger sink. In each case, it will take less water to fill and contain items more efficiently!
The Lifting Sink can improve water consumption rate and raise public awareness of water saving, the piece is very eco-friendly and smart, besides it has a stylish and sleek modern design, and it will easily blend a modern ambience of any kitchen. Stylish and chic, water-saving and eco-friendly – isn't it a dream coming true?