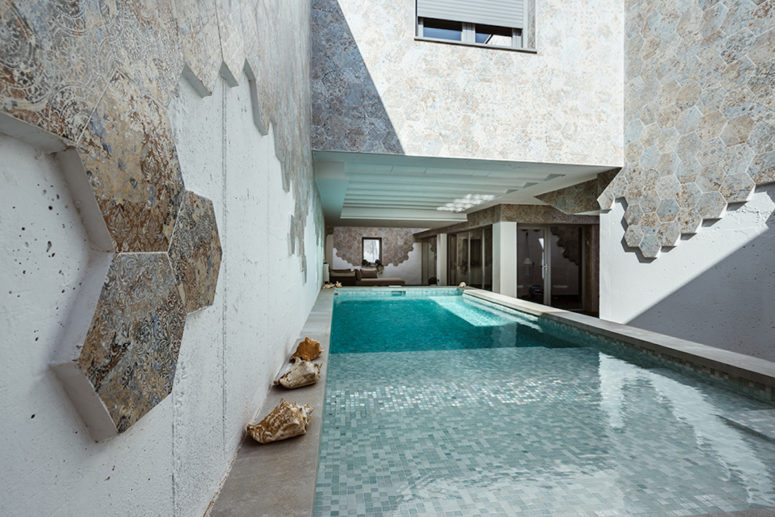 OOIIO Architecture have completed a single-family home, GAS House, in Toledo, Spain. Their clients, a young couple, wanted a bright home built on a plot where natural light was not particularly abundant. Therefore, OOIOO's team had to organize the house around four patios strategically placed on the site to serve as light wells and natural ventilation.
Looking at the traditional patios of La Mancha, the architects found that the lower parts of the patios were made by ceramic baseboards. Each of the patios' height changes depending on its function of "nobility" as the architects called it. A more intimate, personal function, like the living-dining area, is the most noble and therefore the highest patio on the plot. The lowest, meanwhile, is the garage.
In this modern house, the architects have decided to reverse it and put the ceramic at the bottom: the patios are covered by hexagonal ceramic pieces so that when light falls through the courtyards, it falls with a certain distinct, eye-catching visual personality.
As for furniture and décor, inside you'll see eclectics – mostly contemporary pieces and art paired with vintage and even mid-century modern items and whole zones, for example, a dining set fully made of heavy and dark wood. Take a look at this unique home below and get inspired!