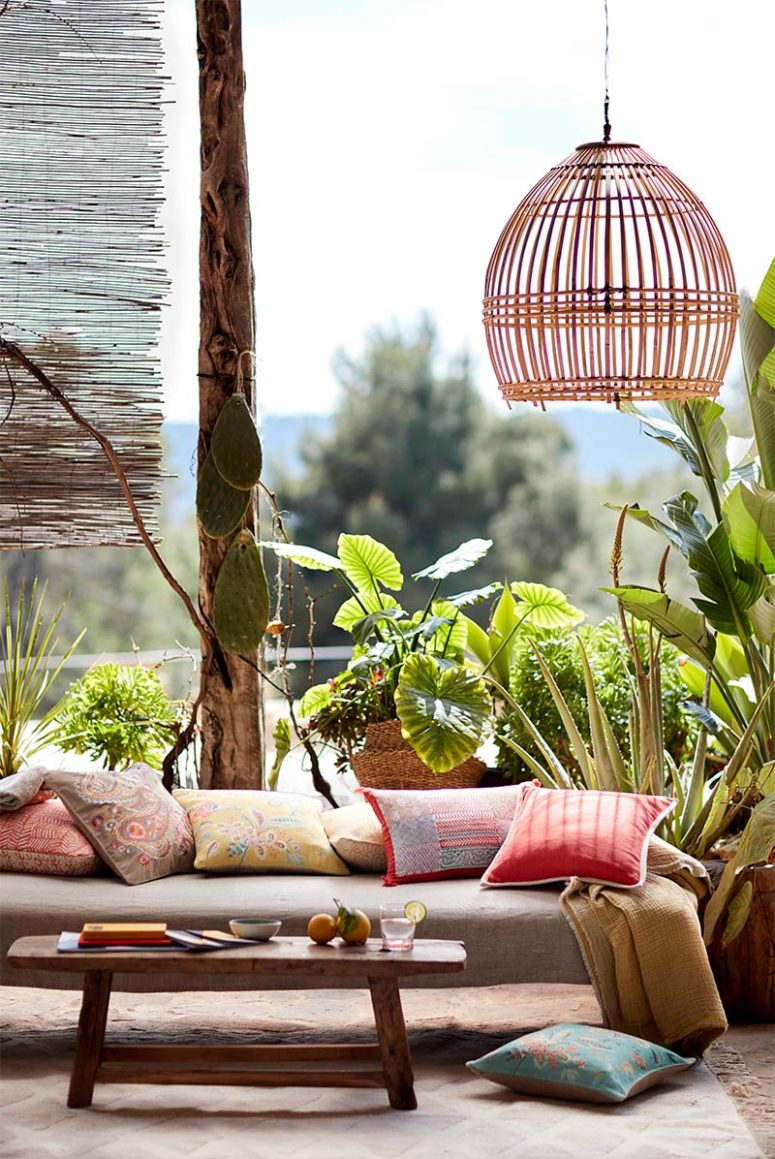 Zara Home newest collection includes the trendiest colors of this summer: coral, lime green, lavender and mustard yellow. It all breathes with rustic charm and natural beauty, it's totally gorgeous for outdoors and indoors! Let's take a closer look at it.
The collection is called Linen Colorist and features bedding, tablecloths and place settings and even plaids. There are ethic, floral and striped prints available with a tropical color palette. The collection is filled with exciting textures in cotton, jute, bamboo, linen.
Here you'll find bold printed reversible pillows for your terrace, place settings in pink and blue with paradise birds and tropical plants, washed out turquoise bedding with floral prints for a summer night and bold summer-inspired towels and plaids. Make your summer bolder and more cheerful with the newest collection by Zara Home!