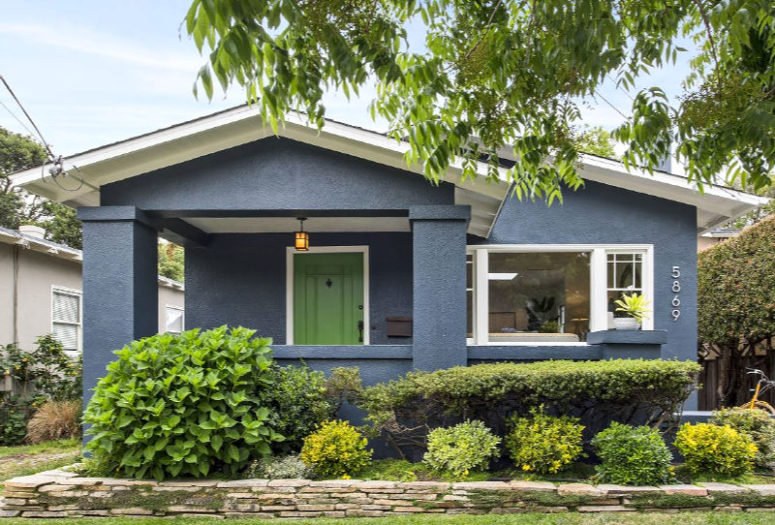 This bungalow was built in 1920 but has been updated throughout with a light, bright, contemporary vibe.
The house is larger than it appears from the street with a little over 2,000 square feet. Entering the home you are greeted with a large and bright open-plan space which is the living and dining areas. A gorgeous wood burning fireplace shows off the modern geometric tile on its façade. A strategic skylight over the dining table brightens this space in the most lovely way.
The back of the house is split level, which makes for short runs of stairs and an easy home to navigate. Just 6 stairs up you are on the upper level where you have 2 flanking bedrooms, each with their own walk-in closet and built-in bench seats that overlook the garden. They share a hallway bathroom which is a gorgeous blend of white and marble tile and gleaming chrome bath fixtures. From the kitchen, you can travel 6 stairs down to the lower level, on your way passing the sweet walk-in pantry. The lower level consists of an open-plan home office, wet bar, and family room with the perfect wall for the TV.
To the left is the glamorous master suite – with its moody paint scheme and dramatic wall of metallic wallpaper. French doors invite the garden into your own private sanctuary. The en-suite master bath shows off its natural stone tile in a stylish herringbone pattern.